Other nations' credit cards aren't like ours
Those marketed to Muslims, for example, don't charge interest on outstanding balances. And Chinese cards are neither MasterCard nor Visa.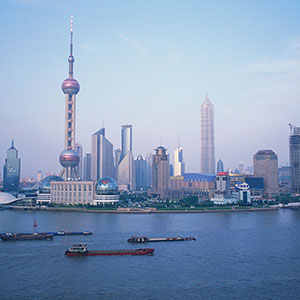 Are all credit cards around the world just like those here in the United States? Not at all, we learned when we read a post by Jonathan Berr at NBC News about a new MasterCard being marketed to Muslims. It not only complies with Shariah law (no interest charged on outstanding balances) but it also includes an embedded compass that points to Mecca -- which could be helpful when it's time to pray.
Explains Berr: "Shariah forbids 'riba' or the charging of interest on loans because it could enable the rich to exploit the poor, encourages risk, and creates social and economic disharmony . . . "
How do other credit cards around the world differ from ours? Here's what we found:
Credit cards in some countries are more secure. Says Card Hub:
"Canadian, European and Japanese credit cards use chip-and-pin technology, which requires consumers to enter a personal identification number (PIN) that must match information contained on a computer chip embedded within the card for a transaction to be approved. Chip-and-pin credit cards are considered to be more secure than magnetic stripe cards."
China
Credit cards are still not ubiquitous in China, although they're quickly catching on with the younger set. Only 30% of urban households in China have a credit card, according to research by Rui Yao, an assistant professor at the University of Missouri. (Another survey puts that number at 42%, says CNNMoney.)
"We found that 58% of Chinese credit card holders are younger than 35, while only 3.3% of card holders are older than 50," Yao said in a press release. "This result may reflect some unique aspects of the Chinese culture. The concepts of credit and debt are quite contrary to the principles of Confucianism, so it may take a while for older Chinese citizens to adopt those concepts."
You won't find Chinese cards branded by Visa or MasterCard. In fact, government-owned UnionPay has more credit cards than Visa (though Visa is still No. 1 in the world for total value of purchases). That could change, though, since the World Trade Organization found that UnionPay has an illegal monopoly.
Meanwhile, luxury travel locations around the world are beginning to accept UnionPay cards as more wealthy Chinese travel abroad.
Australia
Since 2003, merchants in Australia have been allowed to charge customers extra for purchases made with a credit card. But those charges became so high that the Reserve Bank of Australia, beginning Jan. 1, is limiting them to "the reasonable cost of card acceptance.''
Says the Herald Sun, an Australian newspaper:
"The Reserve Bank of Australia held an inquiry into surcharging last year and found in December 2010 the average surcharge (collected by businesses) for MasterCard credit cards was 1.8%, Visa was 1.9%, American Express was 2.9% and Diners Club was 4%.

 

"(Consumer advocate Matt) Levey said banks charge retailers an average merchant service fee -- the cost to accept card payments for Visa and MasterCard -- of about 0.86%."
Here in the U.S., credit card companies charge businesses an average of 2%. (As a result of the Dodd-Frank Act, the swipe fee on debit cards to limited to 21 cents, but the act didn't address other plastic transactions.) In most states, merchants are now permitted to charge extra when a customer pays with a credit card -- as the result of a lawsuit settlement -- but it seems unlikely that many will.
Elsewhere
Some Mexican credit cards charge outrageous interest if you carry a balance -- an APR exceeding 40% on credit cards and even higher for store-issued cards, wrote Matt Schulz at CreditCards.com.
Purchase of gasoline with a credit card wasn't allowed in South Africa until 2009, just before the 2010 World Cup, Schulz says.
Credit cards designed to meet the requirements of Shariah are not uncommon. And issuers have found several ways to make the no-interest cards profitable:
Some have a monthly fee, which may be waived if you pay off your balance each month.
A bank in Malaysia charges a monthly "management fee" on an outstanding balance, ranging from 1.13% to 1.46% depending on your record of paying on time.
Another model works like this: You use your card to make a purchase. The bank that issued the card actually buys the item on your behalf, then sells it to you for a slightly higher price.
More from MSN Money
DATA PROVIDERS
Copyright © 2014 Microsoft. All rights reserved.
Fundamental company data and historical chart data provided by Morningstar Inc. Real-time index quotes and delayed quotes supplied by Morningstar Inc. Quotes delayed by up to 15 minutes, except where indicated otherwise. Fund summary, fund performance and dividend data provided by Morningstar Inc. Analyst recommendations provided by Zacks Investment Research. StockScouter data provided by Verus Analytics. IPO data provided by Hoover's Inc. Index membership data provided by Morningstar Inc.