PayPal offers holiday price-matching
There are lots of restrictions, but PayPal is stepping into terrain normally occupied by big retailers.
This post comes from Jeff Somogyi at Dealnews.com.

For the 2012 holiday season, PayPal is itching for shoppers to use its digital payment service for all purchases, and the company has announced an enticing promotion that may persuade deal-seekers: holiday price-matching.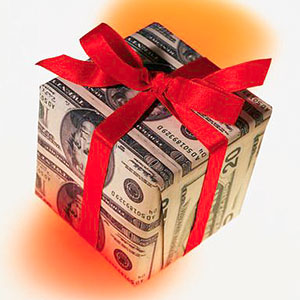 Although price-matching is generally associated with the big vendors that actually sell things, PayPal is looking to get in the game, too. Through the end of December, if you use PayPal to buy an item, and you then see it for less within 30 days, PayPal will credit you the difference.
The limits of PayPal price-matching
There are, of course, some caveats. First of all, you can't just send PayPal a link to an item that's cheaper than what you paid; you'll need to find either a printed ad or a "screenshot of a Non-Auction online advertisement" that indicates the item's manufacturer, model number, the lower sale price, the store or dealer's name and the sale date.
There's also a limit to the amount of money you can get back per account. PayPal will coveronly  up to $1,000 in total claims, and each claim can't be more than $250. You thus might not recoup the entire difference on a large-ticket item, such as a big-screen HDTV, that drops significantly in price after you buy it.
And finally, if you're hoping to buy something now and price-match it to one of the deep discounts typically offered on Black Friday, don't hold your breath. According to PayPal's extensive list of restrictions (.pdf file), you cannot price-match to items found on Thanksgiving, Black Friday or Cyber Monday. If the advertised price is available on more than just these dates, then it's eligible. You will need to prove it, though, with an explicit sales notice.
PayPal will cover return shipping costs
Beyond the price-matching guarantee, PayPal will offer a perk for indecisive shoppers. If you buy something using PayPal, then have regrets about it and want to send it back, but the store you ordered from doesn't pay for return shipping, PayPal will cover the cost of sending it back. The company will either send you a mailing label to use or reimburse you for what you've paid out-of-pocket.
Again, there are many restrictions, notably that they won't refund handling, packing or processing fees. So you should try to avoid ordering from a merchant that line-items shipping and handling. Also, PayPal will reimburse you only up to $100 in total shipping claims during the holiday season, and each item returned is covered only up to $25 in postage.
Does this promotion make you want to use PayPal as your preferred holiday payment method? If not, how do you plan on protecting your purchases this year? Either way, let us know in the comments below.
More from Dealnews.com and MSN Money:
DATA PROVIDERS
Copyright © 2014 Microsoft. All rights reserved.
Fundamental company data and historical chart data provided by Morningstar Inc. Real-time index quotes and delayed quotes supplied by Morningstar Inc. Quotes delayed by up to 15 minutes, except where indicated otherwise. Fund summary, fund performance and dividend data provided by Morningstar Inc. Analyst recommendations provided by Zacks Investment Research. StockScouter data provided by Verus Analytics. IPO data provided by Hoover's Inc. Index membership data provided by Morningstar Inc.