IPad resales surge over 700%
More than a third of iPad owners surveyed by a deal aggregator say they would trade in their old model for the new Mini.
This post comes from Quentin Fottrell at partner site MarketWatch.

As soon as Apple unveiled the iPad Mini on Tuesday, the first thing many consumers did was sell their old iPads.
Two major resale sites reported eye-popping surges in business in the run-up to the iPad Mini launch. Some 140,000 devices were put up for sale on Gazelle.com on Tuesday -- a 700% spike from the day before, says Anthony Scarsella, the site's chief gadget officer. Half of that increase occurred in the hours just before the announcement, he says -- and the most common model put up for sale was the "new iPad" released just six months ago.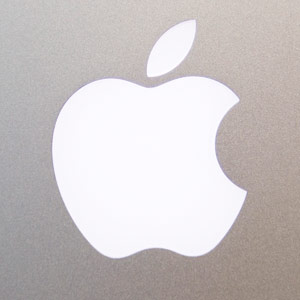 Another resale site, NextWorth.com, reported that trade-ins for iPads rose more than 1,000% on Tuesday. (NextWorth declined to release actual numbers.) Gazelle and NextWorth are two of the biggest reselling portals, but industry experts say they represent only a small percentage of total trade-in traffic.
The $329 iPad Mini, which will hit shelves on Nov. 2 in time for the holiday shopping season, is primarily aimed at competition from smaller, less expensive tablets such as Amazon's Kindle Fire HD and Google's Nexus 7, both of which cost $199. But, given the price difference between the Mini and other 7-inch tablets and the spate of iPad trade-ins, experts say the 7.9-inch Mini's biggest competitor may be the larger 9.7-inch iPad.
While some people are trading in first- and second-generation iPads, both NextWorth and Gazelle say that nearly 70% of their resellers are dumping the iPad 3. In fact, the third-generation, 32-gigabyte iPad with Wi-Fi is the most popular device being traded in, according to Gazelle.com.
Why? "Consumers can fetch up to $495 for an old iPad," Scarsella says. In other words, they can swap the used tablet for the Mini and walk away with more than $160.
Of course, some die-hard fans could also be upgrading to the fourth-generation iPad because it has a processor with twice the speed, says e-commerce consultant Bryan Eisenberg. But others say that's less likely given that the device is coming out just seven months after the third-generation model was announced.
And, as MarketWatch reported, 35% of iPad owners surveyed by deal aggregator TechBargains.com say they'd trade in their old model for a Mini. The shrunken tablet is more than 50% lighter than the iPad, Apple says, and nearly a quarter thinner.
More on MarketWatch and MSN Money:
Are you sure you want to delete this comment?
DATA PROVIDERS
Copyright © 2014 Microsoft. All rights reserved.
Fundamental company data and historical chart data provided by Morningstar Inc. Real-time index quotes and delayed quotes supplied by Morningstar Inc. Quotes delayed by up to 15 minutes, except where indicated otherwise. Fund summary, fund performance and dividend data provided by Morningstar Inc. Analyst recommendations provided by Zacks Investment Research. StockScouter data provided by Verus Analytics. IPO data provided by Hoover's Inc. Index membership data provided by Morningstar Inc.
RECENT ARTICLES ON SHOPPING DEALS