What your sweetie really wants for V-Day
Plenty of you are going to get a gift for Valentine's Day, but chances are good it won't be the gift that you want.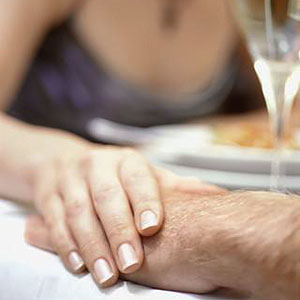 Plenty of surveys have found a gap between what people want for Valentine's Day and what they actually get.
The latest poll comes from CreditDonkey.com, a credit card comparison site. Among the findings:
38% of those surveyed will give chocolates; only 30% want them.
37% will give flowers, but only 20% desire them.
Only 8% plan to give a gift card, but 15% want one.
The survey results are more in line with tradition when the preferences of each sex are examined separately. For instance, 40% of men plan to buy chocolates and 40% of women want to receive them. (This works out well if the chocolate-giving men are paired with the chocolate-loving women.) Also, 57% of men plan to give flowers, and 43% of women want to receive them.
However, there's still a disconnect:
Nearly one-third of men want electronics, but only 13% of women plan to buy tech gifts.
Nearly one-third of women want jewelry, but only 17% of men are giving it.
Men plan to spend $84.39 on average, and women will shell out $48.13.
Other surveys indicate that candy and flowers aren't popular. Our friends at Money Talks News asked people to choose from candy, jewelry, flowers, a gift certificate or a romantic date. Among the results:
Candy: 11.7%, with more men (13.2%) wanting candy than women (10.4%).
Jewelry: 15.4%, including 16.9% of women.
Flowers: 16.4%.
Gift card: 24%.
Date night: nearly one-third.
Traditional Valentine's Day gifts also struck out in a survey last year for It's Just Lunch, a "personalized matchmaking service for busy professionals." It found that only 30% of women surveyed said flowers are the best gift, and a tiny 5.2% picked chocolate. Lingerie got a measly 1.6%.
In fact, roses, a box of chocolates, a stuffed animal, and jewelry in a ring-size box that isn't an engagement ring made the list of "10 worst V-Day gifts" on Match.com.
Tricia Romano sums it up in a post on The RetailMeNot Insider blog: "Don't infantilize the woman in your life. Why are you buying your girlfriend a teddy bear? Or a bunch of dorky, helium-filled balloons? You are not 16. Neither is she."
A survey done for Sears last year had this breakdown of preferences:
Jewelry, 29%.
Flowers or chocolate, 20%.
Perfume, 9%.
Lingerie, 8%.
That survey included this tidbit: "A full 40% of men and women in relationships say they expect or are planning to get engaged on Feb. 14 this year." Surely, many were disappointed.
So, what is a great gift for Valentine's Day? May we suggest:
A card with a handwritten note sharing how you really feel. Even "I love you more than I can say" works, if it's true.
Bankrate recommends a personalized romance starring you and your honey, from YourNovel.com. They insert your name and that of your partner as the main characters in the book. Paperbacks cost from $40 to $50, plus shipping. The least expensive route is an e-book. Hardcover is also available.
It might not be a good idea for a man to buy lingerie for a woman, but it's great to buy it for yourself and show it off if you two are intimate.
Another survey found that the great majority of women want to be "queen for a day" and not have to deal with cleaning and child care. Do it for her or hire someone.
Dinner would be my pick, and it is very popular. The CreditDonkey survey said 69% of men want to take their honey out for dinner, and 53% of women agree that's a great gift. It's recommended that you avoid the Valentine's Day crowd and delay until the weekend (unless you've come across a great discount). Better yet, cook a sumptuous dinner at home.
And then there's the ultimate frugal tip: What if the relationship is wearing thin? Avoid the gift conundrum entirely, suggests a guest post on Consumerism Commentary (and a hat tip to Brud Tuttle at Time for the link): "At the risk of being denounced as cold-hearted or even cheap, severing strained relationships before Valentine's Day is, at minimum, a savvy move for your wallet." There's still time left.
Ultimately, I suspect the quality of gift giving often has little to do with the success of your relationship. A friend of mine, now in her 80s, had one of the best marriages I've ever seen, and her husband was gift-challenged until the day he died. A boyfriend I had who gave amazingly thoughtful gifts wasn't really into me, I later found out.
What are you planning to give your sweetie and why?
More on MSN Money:
"Stuff" isn't what most ladies want from their sweetie, they want TIME with the one they love. A quiet dinner together, even at home, a couple more hugs and an extra I love you. Mushy sentiment candy flowers etc maybe OK for those who like them and the gift thing is great for retailers. In my feeble brain "Valentine" is an expression and celebration of the joy of being together, not for five minutes or a quick fling, but the kind love that holds your life together during the unthinkable.

When giving a gift, make it a thoughtful gift.  If you don't know your significant other well enough to know what interests them you might need more than Valentine's day to fix your relationship.  Any gift given from the heart will be appreciated.  Any gift given out of an obligation means nothing.
Are you sure you want to delete this comment?
DATA PROVIDERS
Copyright © 2014 Microsoft. All rights reserved.
Fundamental company data and historical chart data provided by Morningstar Inc. Real-time index quotes and delayed quotes supplied by Morningstar Inc. Quotes delayed by up to 15 minutes, except where indicated otherwise. Fund summary, fund performance and dividend data provided by Morningstar Inc. Analyst recommendations provided by Zacks Investment Research. StockScouter data provided by Verus Analytics. IPO data provided by Hoover's Inc. Index membership data provided by Morningstar Inc.
RECENT ARTICLES ON SHOPPING DEALS