Your ZIP code is your business
Most store clerks who ask for your ZIP code aren't concerned with security. They want to use it to sell you more stuff.
This post comes from MSN Money contributor Mitch Lipka.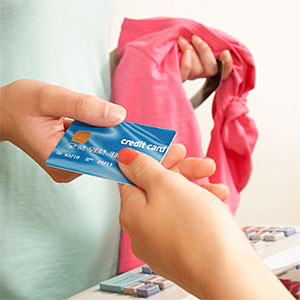 How many times have you gone to a store and had the clerk ask for your ZIP code? Most consumers probably assume the question has something to do with using a credit card.
But it usually doesn't. You're just as likely to get asked the question if you pay with cash. It's about marketing -- collecting information about you and your purchases to sell you more things because adding your ZIP code to other information on file can help add to data being collected about you and your shopping habits.
You can just say no when asked, and privacy experts say you should.
The issue resurfaced last month when Massachusetts' top court ruled that stores in that state may not ask customers for their ZIP codes, which is considered to be "personal identifying information."
And the talk about being asked for your ZIP code got another nudge this week from The New York Times, which asked and answered the question about why stores ask for this information.
While there can be a chance you're being asked the question for some security reason (the Times noted that American Express offers merchants the choice of using a ZIP code to help prevent fraud), most times a consumer is asked, it's the retailer packaging up details about you. That information either can be sold to data brokers or marketing companies or used by the stores themselves for their own marketing purposes as well as to help make decisions about where they might want to open new locations, for instance.
(It's different, by the way, when you're asked at a gas pump; that is for security reasons.)
Paul Stephens of the Privacy Rights Clearinghouse said while some reasons for being asked -- such as determining the location of a new store -- are mostly benign, many of the ways the ZIP code can be combined with other information about you can be quite invasive.
"A ZIP code coupled with a customer name can be shared with a data broker to obtain a great deal of information, such as the customer's home address, phone number, email address, lifestyle, and spending habits," he said. "The retailer might then send the customer junk mail, engage in telemarketing, sell the information to other businesses and marketing companies, or share the information with members of a data cooperative."
If consumers want to protect their privacy, they shouldn't provide the ZIP code, Stephens said.
More from MSN Money: 
DATA PROVIDERS
Copyright © 2014 Microsoft. All rights reserved.
Fundamental company data and historical chart data provided by Morningstar Inc. Real-time index quotes and delayed quotes supplied by Morningstar Inc. Quotes delayed by up to 15 minutes, except where indicated otherwise. Fund summary, fund performance and dividend data provided by Morningstar Inc. Analyst recommendations provided by Zacks Investment Research. StockScouter data provided by Verus Analytics. IPO data provided by Hoover's Inc. Index membership data provided by Morningstar Inc.
RECENT ARTICLES ON SHOPPING DEALS