Shipping rates rise in 2013
UPS, FedEx and the US Postal Service are all charging more. If you want the best rate, here's what to consider.
This post comes from Louis DeNicola at Cheapism.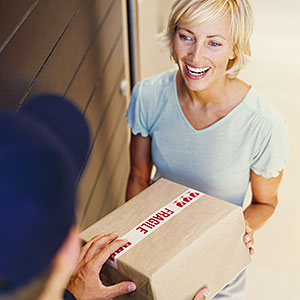 You may have heard that stamps will soon cost an extra penny, but the price of sending a package is creeping up even more, no matter which major provider you use.
Since Cheapism published its report on cheap shipping options ahead of the holiday season, both UPS and FedEx have raised their rates -- about 5% on average.
The U.S. Postal Service is poised to follow suit, with price hikes averaging 6.5% for Express Mail, 9% for Priority Mail, and 21% for Standard Post (formerly Parcel Post). When these new shipping rates take effect on Sunday, the Postal Service will still undercut its private competitors in most -- but not all -- cases.
UPS was the first to start charging new shipping rates, with increases of 5.9% for UPS Ground and 6.5% for UPS Air, effective Dec. 31, 2012. The company tempered the hikes by reducing its fuel surcharges, resulting in an average net increase of 4.9% for ground shipping and 4.5% for air service.
FedEx followed on Jan. 7, increasing rates an average of 5.9% and cutting fuel surcharges by 1 percentage point for FedEx Ground and 2 percentage points for faster FedEx Express deliveries.
When all is said and done, FedEx -- which matched UPS down to the cent for most services when Cheapism compared rates last year -- comes out ever-so-slightly cheaper than UPS, and both continue to trail the Postal Service in almost every case.
Notably, the private couriers now barely beat out the Postal Service in two scenarios from Cheapism's original shipping comparison: ground delivery of a 10-pound package to Chicago or San Francisco from New York City. (You can find more details about those shipping scenarios here.)
Even then, however, if the contents of the package fit into one of the Postal Service's flat-rate boxes or qualify for Media Mail service -- reserved for items such as books and DVDs -- those are easily the cheapest methods. Under the new shipping rates, Priority Mail Flat Rate shipping, a two- to three-day service, will go up 45 cents for small boxes, $1 for medium boxes, and $1.40 for large boxes. But the cost is the same regardless of how much a parcel weighs or where it's going. The Express Mail Flat Rate price will hold steady at $39.95 for overnight delivery.
In addition to cost, Cheapism's 2012 report considered factors such as reliability, customer service, convenience and extra services included in the price. FedEx and UPS offered the notable benefit of delivery tracking for all their services, while the Postal Service provided free tracking only for Express Mail. Now the post office will extend that service to Priority Mail and Standard Post as well.
However, with the agency on course to run out of money as early as October by some estimates, something else may have to give. A proposed cut to Saturday delivery is perennially on the table, and the chairman of the Postal Regulatory Commission has told Reuters that rapid cost-cutting measures could compromise service.
More on Cheapism and MSN Money:
DATA PROVIDERS
Copyright © 2014 Microsoft. All rights reserved.
Fundamental company data and historical chart data provided by Morningstar Inc. Real-time index quotes and delayed quotes supplied by Morningstar Inc. Quotes delayed by up to 15 minutes, except where indicated otherwise. Fund summary, fund performance and dividend data provided by Morningstar Inc. Analyst recommendations provided by Zacks Investment Research. StockScouter data provided by Verus Analytics. IPO data provided by Hoover's Inc. Index membership data provided by Morningstar Inc.
RECENT ARTICLES ON SHOPPING DEALS