Toys R Us Black Friday ad is leaked
Toys R Us says it's starting its sale at 8 p.m. on Thanksgiving Day. Meanwhile, other major chains' BF ads hit deal sites.
This post comes from Melinda Fulmer of MSN Money.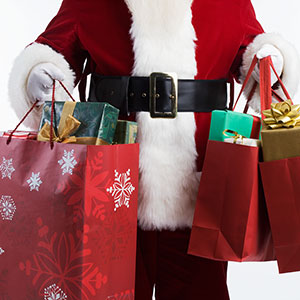 Shoppers might have had a hard time keeping up with the flurry of Black Friday ads landing on deal sites over the weekend.
It seemed a new ad was leaked every couple of hours, including the popular parent destination, Toys R Us.
TRU's 32-page ad boasted a whopping 200 doorbusters -- most about half price. Many consumers who commented on deal sites such as BlackFriday.Gottadea​l.com thought it filled a toy gap this year as Wal-Mart and Target focused more heavily on video games and electronics.
Like several of its discount rivals, Toys R Us is starting its sale at 8 p.m. on Thanksgiving Day, with doorbuster sale prices on Thursday night and a separate sale on Saturday.
While not every hot toy was deeply discounted, there are many good bargains to be found, including:
Fisher-Price Rock Star Mickey -- $19.98 (now selling for $40).
GeoTrax on the Go Zoo -- $14.99 (regularly $30).
$15 bonus iTunes gift card with $50 iTunes gift card purchase.
40% off all Lego sets.
Video games, buy one, get one for $1.
Skylanders Giants Starter Pack for $49.99 (regularly $75).
Garmin nuvi 50 5-inch portable GPS for 79.99 (regularly $120).
$5 board games, including Monopoly and Scrabble.
Some deals are to be found only in stores. And a footnote at the bottom of the ad said that online prices "may vary." Online shoppers, however, can snag free shipping at Toysrus.com and Babiesrus.com this season.
Be warned: While Toys R Us is offering a price-match guarantee through Dec. 24, last month it said it would not match competitors' Black Friday prices.
Other Black Friday sale ads leaked this weekend, include those of home-improvement giants Lowe's and Home Depot, and department stores Kohl's and J.C. Penney. For once, troubled Penney's did not even try to keep up with rivals' Thursday openings, instead, pushing back its sale to 6 a.m. Friday, and eliminating last year's free snow globes for shoppers.
Bah, humbug!
More on MSN Money:

My cousin is a control tower operator at O'Hare in Chicago. He is single and has given up MANY Thanksgivings, Christmases so you lucky people can fly off to your families. Doctors and nurses, cops and fireman work all days of the year!  Nobody brings them up!  I don't even think of the " W ' store.  They sell junk!  So... go buy their junk!  Nobody is holding a gun to your head.  So if you don't want to " shop " on Thanksgiving, stay home or help out at a soup kitchen! 
Are you sure you want to delete this comment?
DATA PROVIDERS
Copyright © 2014 Microsoft. All rights reserved.
Fundamental company data and historical chart data provided by Morningstar Inc. Real-time index quotes and delayed quotes supplied by Morningstar Inc. Quotes delayed by up to 15 minutes, except where indicated otherwise. Fund summary, fund performance and dividend data provided by Morningstar Inc. Analyst recommendations provided by Zacks Investment Research. StockScouter data provided by Verus Analytics. IPO data provided by Hoover's Inc. Index membership data provided by Morningstar Inc.
RECENT ARTICLES ON SHOPPING DEALS