Best Buy, Sears Black Friday ads leaked
Both big retailers are offering some tempting deals in ads posted on deal sites.
This post comes from Melinda Fulmer of MSN Money.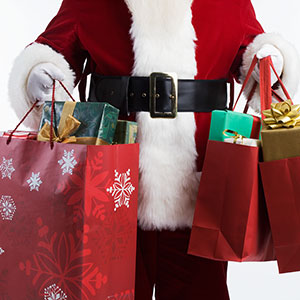 The most anticipated Black Friday ads are beginning to land on deal sites this week, including those from electronics giant Best Buy and Sears, which both look promising.
Best Buy leaked its Black Friday deals to its rewards customers first. The "preview" looks more like a full ad, with 22 pages of bargains on everything from brand-name LCD TVs and laptops to video games.
It's not clear if this leak contains all of the doorbusters Best Buy plans to offer, or if its hottest deals will be leaked at a later date, says Michael Brim of BFAds.net, which posted the ad today.
Best Buy typically goes head-to-head with Target and Wal-Mart on electronics bargains, so it is likely holding back some of its best deals until it sees what the competition plans to offer.
One thing it will not offer this year is price-matching, Brim says. It plans to suspend that policy for the week of Black Friday. So it will be more important than ever to comparison shop before making a purchase there.
Like many of its rivals, Best Buy will open its doors at midnight for Black Friday. It will hand out tickets for its hottest sale items up to two hours before the stores open.  Online shoppers, however, can get access to some of the deals on Thanksgiving Day.
Some of the most tempting deals mentioned in the ad were:
Toshiba 40-inch 1080p 60Hz LCD HDTV -- $179.99 (normally $419.99).
Toshiba 50-inch 1080p 60Hz LED-LCD HDTV -- $399.99 (normally $799.99).
Select Blu-ray titles ("Iron Man 2," "Sherlock Holmes," etc.) -- $3.99.
Toshiba Smart Wi-Fi Blu-ray player -- $39.99.
Nabi 2 tablet (the kid-focused tablet) for $169 (a $30 savings).
PS3 250GB bundle for $199 (regularly $299.99).
Lenovo laptop for $187 (currently selling for $387 on Amazon).
Sears, which will open at 8 p.m. Thanksgiving Day, is offering shoppers a much broader range of competitive deals on everything from major appliances to apparel and from electronics to tools, with two sets of doorbusters starting when the store opens on Thursday, and then again at 4 a.m. on Black Friday.
"It appears to be better than last year," says Brad Olson of deal site BlackFriday.Gottadea​l.com, which posted the ad today.
The store also is offering enticements in the form of extra points to its Shop Your Way members.
The highlights from Sears' include:
4.7-cubic-foot capacity Kenmore Elite washer or 7.3-cubic-foot steam dryer -- $649.99 each (regularly $1,409.99 each).
27-cubic-foot stainless double-door Kenmore fridge with full-width pantry drawer -- $1,299 (regularly $2,299).
Toshiba 50-inch LED HDTV -- $299.99 (regularly $899.99).
Craftsman 255-piece mechanic's tool set for $149.99 (reguarly $299.99).
Nook Simple Touch for $39.99 (regularly $99.99).
Of course, many of these deals are offered in limited quantities -- some as little as two to each store. So be prepared to sprint, or have a backup plan ready.
More from MSN Money:
DATA PROVIDERS
Copyright © 2014 Microsoft. All rights reserved.
Fundamental company data and historical chart data provided by Morningstar Inc. Real-time index quotes and delayed quotes supplied by Morningstar Inc. Quotes delayed by up to 15 minutes, except where indicated otherwise. Fund summary, fund performance and dividend data provided by Morningstar Inc. Analyst recommendations provided by Zacks Investment Research. StockScouter data provided by Verus Analytics. IPO data provided by Hoover's Inc. Index membership data provided by Morningstar Inc.
RECENT ARTICLES ON SHOPPING DEALS