Attention, shoppers: Holiday season has begun
About 16% of Americans have already started to look for holiday deals, and retailers are eager to accommodate them.
This post comes from Melinda Fulmer of MSN Money.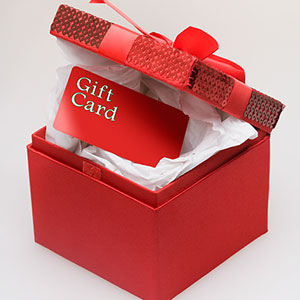 While most of us are still trying to pick out a Halloween costume, hungry retailers have leap-frogged to Christmas, with most predicting the best holiday shopping season since the beginning of the recession.
The first retail ads for Black Friday -- the post-Turkey Day holiday shopping kickoff -- have just started landing on shopping sites such as BFAds.net and BlackFriday.Gottadea​l.com.
The early leaks aren't that tempting -- coming from retailers such as Half Price Books, Harbor Freight Tools, Build-a-Bear Workshop, and discount chain Fred's -- but they do show that doorbusters are alive and kicking, even if fewer shoppers are expected to brave the cold to land one this year.
While holiday retail sales are expected to rise 4.1% this year to $586.1 billion, according to the National Retail Federation, fewer people are expected to head out to stores the day after Thanksgiving to snag bargain-priced appliances and televisions, and more will shift their purchases to the Web.
Shoppers this year are starting earlier and will finish later, in an attempt to catch the best deals, analysts say. According to research firm NPD, 16% have already started their holiday shopping and an additional 21% plan to start before Thanksgiving.
Retailers are expected to be right there to court them, offering bigger deals ahead of Black Friday. Many stores are already hawking their layaway and price-matching guarantees in an effort to get shoppers spending early and often.
"Retailers will continue to look for ways to stand out, specifically with attractive deals on toys, electronics and apparel, even well before the 'official' start of the holiday shopping season -- Black Friday and Cyber Monday," NRF president and CEO Matthew Shay said in a press release.
The average holiday shopper is expected to spend $749.51 this year on gifts, décor, greeting cards and other items, up slightly from $740.57 last year, according to NRF.
However, this year, a bigger share of this shopping is not for the kids, friends and relatives, but a little gift for the giver. Six in 10 shoppers -- the most in the survey's history -- plan to spend an average of $139.92 on "self-gifting" this holiday season. 
Of course, at least some of the shopping headaches could be avoided. The most-wished-for item this holiday season is not that tablet, book or DVD, but a gift card (59.8%.) Ho ho ho.
More on MSN Money:

Interesting article on shopping. Would you like access to even more?
Save money here @UrDailyDeals
http://x.oc.gs/jayso​d
Look us up on Facebook, Twitter, Pinterest, Google+ & Blogger
Top retailers & brands to include Amazon, Wal-mart, Ebay & more.
Specializing in sales, deals & discounts while shopping online.
Are you sure you want to delete this comment?
DATA PROVIDERS
Copyright © 2014 Microsoft. All rights reserved.
Fundamental company data and historical chart data provided by Morningstar Inc. Real-time index quotes and delayed quotes supplied by Morningstar Inc. Quotes delayed by up to 15 minutes, except where indicated otherwise. Fund summary, fund performance and dividend data provided by Morningstar Inc. Analyst recommendations provided by Zacks Investment Research. StockScouter data provided by Verus Analytics. IPO data provided by Hoover's Inc. Index membership data provided by Morningstar Inc.
RECENT ARTICLES ON SHOPPING DEALS
SMART SPENDING
10 things we pay too much for
Sure, you love your stuff. Keep buying it, but don't get sucked into paying a premium when perfectly good cheaper alternatives are available.