Best things to buy in March
March is a great month to buy luggage, frozen foods, chocolate and the hottest smartphones from last year.
This post comes from Lindsay Sakraida at Dealnews.

March is here, and even though you may be planning to stay glued to the couch for all of March Madness, you'll also likely be doing a bit of spring shopping.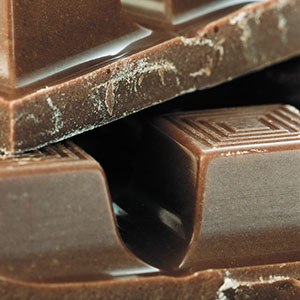 To help you save big, we've mined the extensive Dealnews archives for sales, coupons, daily deals, and individual products from the past few years to guide you in your quest to make the most savvy purchases this month.
Look for all-time low prices on the PS3
Since Sony debuted the long-awaited PlayStation 4 console just a week ago, it's now an excellent time to buy a PlayStation 3. In years past, prices on previous-generation consoles dropped to 60% to 64% once the newer models were released.
What's more, deals will only get more frequent once the PS4 invades stores and gamer households. We predict that the 160GB PS3 model will fall to as low as $144. Right now PlayStation 3 250GB bundles are priced as low as $220. 
Treat yourself with chocolate
Did you not get the sweets you hoped for on Valentine's Day? Well, luckily you can peruse high-end chocolate shops for any lingering V-day treats. As always after a holiday, themed sweets go on sale and any treats that haven't been gobbled up will see discounts of up to 50% off. Look to stores like Godiva and the gift section of department stores for decadent ways to treat yourself on a budget.
Skip the lingerie
You may think that immediately after the most romantic day of the year, you'd see huge discounts on lingerie, but although we do indeed see some price cuts, it's not really the best time to buy underthings.
Instead, around June is when Victoria's Secret unveils its famed Semi-Annual Sale, and last year around the same time we also saw excellent markdowns from a plethora of other retailers like Aerie by American Eagle, Frederick's of Hollywood, Macy's, Soma Intimates, and Figleaves. That said, summer deals also paled in comparison with the October-to-December stretch, which saw numerous Editors' Choice offers from many of these same vendors.
Hold off on buying spring apparel
It's common knowledge that the best time to buy current season apparel is well after said season has begun. That's why cold weather apparel is still such a hot buy right now. But how long until you can don fashionable and cheap short sleeves, shorts, and flirty dresses, all of which have started to filter into stores?
A good rule of thumb is to wait at least two to three months after a season has begun in order to score the best discounts on weather-appropriate apparel. In the meantime, if you simply must buy something new for spring now, keep an eye out for a coupon code for a nominal discount on whatever must-have full-price apparel catches your eye.
Thinking of buying apps for your Kindle Fire? Think again.
While apps, games and in-app purchases might not single-handedly make a huge dent in your wallet, they can add up. Knowing such, Amazon announced last month that it will start an Amazon Coins program for those Kindle Fire add-ons. When the program launches in May, the store will give out "tens of millions of dollars worth of Coins for customers to spend" in an effort to ignite interaction with the Kindle Fire app marketplace.
These freebie coins are not yet being distributed, so we'd suggest holding off on any Amazon app purchases for few months until those apps you're craving can be had for free.
Say bon voyage with luggage deals
After a few months of being cooped up indoors, you may begin feeling the itch to get outside and take on an adventure or two. And if your travel gear is lacking, you're in luck. This time of year is a good time to buy new travel bags.
Last year, luggage deals began to pick up steam in March, with sales at Wal-Mart, eBags, Macy's, and Sears. This carried on in earnest throughout the spring, though, so we'll continue to see an influx of deals in the coming months as well.
Stock up on frozen foods
Were you aware that March is National Frozen Foods Month? No? Well, it is.  Yes, this is largely a marketing ploy to draw attention to the frozen foods industry, but we could still very well see special promotions from different frozen food brands. In so many words, get excited for supermarket couponing. And if you come across a particularly hot deal, you can easily stock up on the long-lasting foodstuffs.
Savings on last year's smartphones
Several phone manufacturers debuted a fleet of phones at Mobile World Congress in February, which simultaneously turned several 2012 models into previous-generation goods. That means it's a great time to start looking for freebie phone deals (with two-year contracts) or even for-profit offers that come with gift cards.
Just keep in mind that it rarely takes long for new phones to see deals, and if you find a new device that strikes your fancy, waiting just a few months should yield a 50%-off discount. Moreover, if you're interested in 2012's hottest phone -- the Samsung Galaxy S III -- then this month will also see good deals once the Galaxy S IV is announced on March 14.
Big-screen TVs continue to decline in price
While we've yet to see any deals on 2013 HDTVs, February saw new all-time lows on premium 2012 TVs. Specifically, 55-inch 3-D TVs hit $750 for the first time; that's $50 cheaper than we saw in January and $50 under our best Black Friday 2012 deal. Going forward, shoppers interested in 55-inch 3-D LED LCD HDTVs should look at prices in the $750 to $800 range. If you want to save even more, you can bypass 3-D and look at 55-inch off-brand models, which are also undergoing all-time lows with deals in the $550 to $650 range.
These prices are expected to continue into March as prices haven't increased since hitting their December price lows.
February also brought with it an abundance of deals on 60-inch 1080p LCD HDTVs, and the good news is that there's no sign of these deals slowing down either. In fact, February saw the second-lowest price on a 60-inch LCD ($848) outside of Black Friday. That said, we expect the deals to continue through March, so look for name-brand 60-inch sets in the $848 to $900 range.
A quick note for videophiles: Panasonic's top-performing 2012 plasmas (in particular the VT50 and GT50 series) hit all-time lows in February. It's not often we find deals on these highly rated series, but with the 2013 models about to arrive, retailers have no choice but to clear stock by discounting the previous year's sets. Definitely keep an eye out for these models if you want the best TV your money can buy.
Surface deals finally arrive and Core i3 Ivy Bridge configs drop in price
Laptop/tablet hybrids are the wave of the future, and February marked the first time we've seen deals on Microsoft's Surface RT and Surface Pro tablets. Though the savings were nothing to scoff at -- $75 off both the entry-level RT model and the just-released Pro model -- we expect March to ring in similar and perhaps more aggressive Surface deals as more retailers begin to stock these machines and compete for your dollar.
If you're after a more traditional laptop experience, invest in an Ivy Bridge Core i3 laptop. These systems have slowly been descending in price, and February saw a new low price set for these notebooks: Deals started at $340. Note that a Core i5 Ivy Bridge laptop will cost you roughly $100 more.
More on Dealnews and MSN Money:
DATA PROVIDERS
Copyright © 2014 Microsoft. All rights reserved.
Fundamental company data and historical chart data provided by Morningstar Inc. Real-time index quotes and delayed quotes supplied by Morningstar Inc. Quotes delayed by up to 15 minutes, except where indicated otherwise. Fund summary, fund performance and dividend data provided by Morningstar Inc. Analyst recommendations provided by Zacks Investment Research. StockScouter data provided by Verus Analytics. IPO data provided by Hoover's Inc. Index membership data provided by Morningstar Inc.
RECENT ARTICLES ON SHOPPING DEALS