National Coffee Day freebies and deals
Sept. 29 is National Coffee Day, but the celebration starts earlier at some locations.
This guest post comes from Leah Ingram at Living on the Cheap.

While the history of National Coffee Day (Saturday, Sept. 29) is unclear, here's what isn't: Thanks to this caffeine-laden holiday, you can find discounted and free coffee offers all across this great land of ours.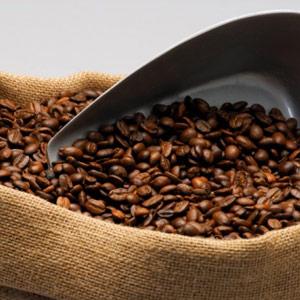 We've rounded up information about nine restaurant and convenience store chains where you can celebrate National Coffee Day. Frankly, we're surprised many other coffee chains regionally or nationwide haven't jumped on the National Coffee Day bandwagon. Yes, Starbucks, we're talking about you. However, if that changes, we'll be sure to update this post.
McDonald's: McDonald's got a head start on National Coffee Day by declaring National Coffee Week and offering a free small coffee every day, starting Sept. 23. Apparently, this is available only at East Coast locations. For example, this press release confirms the freebie in the Philadelphia area, and this article on Boston.com also mentions the deal. 
But even if you're not on the East Coast, you might want to call your local McDonald's and ask if it is offering any Coffee Week or Coffee Day deals. Some franchises elsewhere may also have elected to participate.
Einstein Bros. Bagels: Like McDonald's, Einstein Bros. Bagels locations are celebrating all things coffee all week long. However, instead of free coffee, you can enjoy 50% off specialty coffee drinks throughout the week. Each day brings a new discounted drink. On National Coffee Day, there is a BOGO (buy one, get one free) coffee offer for a pumpkin-flavored latte.
7-Eleven: This convenience store chain is calling Friday, Sept. 28, CofFREE Day. That's the day before National Coffee Day. When you stop in at a participating 7-Eleven store between 6 and 10 a.m. Friday, you'll receive a free large cup of hot coffee, cappuccino, latte or tea, while supplies last.
Caribou Coffee: Caribou Coffee locations nationwide are using National Coffee Day to debut Amy's Blend coffee, which it will be rolling out in October. At Caribou Coffee, your free cup of Amy's Blend is limited to the small size. If you'd like something bigger, you'll have to pay for it, but not much -- 50 cents for a medium and $1 for a large. Here are the details (.pdf file) on Caribou Coffee's National Coffee Day deal.
Kangaroo Express: The Kangaroo Express convenience store chain -- it's in 13 Southern states -- will sell its Bean Street brand of coffee for a penny on National Coffee Day. That's a penny for a 12-ounce cup of coffee. Hey, that's practically free!
Krispy Kreme: Just show up on Saturday, Sept. 29, and you'll get a free 12-ounce cup of coffee at Krispy Kreme. In addition, when you visit you'll have a chance to enter to win free coffee for a year.
SavOn Stores: This is not technically a National Coffee Day deal, but it's still a way to get free coffee from SavOn Stores, a convenience store chain in the upstate New York area. Every Monday morning through Oct. 29, teachers can receive a free cup of coffee (ID required).
Tim Hortons: Tim Hortons, a cafe and bake shop that started in Canada and now has more than 700 locations in the U.S., has a simple BOGO coffee deal: "Like" the cafe on Facebook and you'll be able to print out a coupon to get a free cup of coffee when you buy a cup on National Coffee Day. 
Dunkin' Donuts: This coupon from Dunkin' Donuts lets you get a 10-ounce hot latte or 16-ounce iced latte for 99 cents through Sept. 30. These drinks normally start at $1.99, so there are definitely some savings with this offer, even if it isn't specifically tied to National Coffee Day.
With all of these offers, you should be plenty caffeinated by the end of the weekend.
More on Living on the Cheap and MSN Money:
DATA PROVIDERS
Copyright © 2014 Microsoft. All rights reserved.
Fundamental company data and historical chart data provided by Morningstar Inc. Real-time index quotes and delayed quotes supplied by Morningstar Inc. Quotes delayed by up to 15 minutes, except where indicated otherwise. Fund summary, fund performance and dividend data provided by Morningstar Inc. Analyst recommendations provided by Zacks Investment Research. StockScouter data provided by Verus Analytics. IPO data provided by Hoover's Inc. Index membership data provided by Morningstar Inc.
RECENT ARTICLES ON SHOPPING DEALS