Obamacare seen to raise premiums for small businesses
Government report predicts higher health care costs for many small business and their employees, but adds that much uncertainty remains.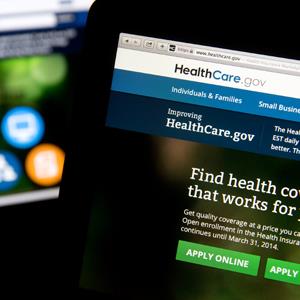 By Ray Hennessey, Entrepreneur
The government says that roughly two-thirds of small businesses in America -- and their employees -- will see an increase in health-insurance premiums under Obamacare.
A report from the Centers for Medicare and Medicaid Services looked at the new rules facing insurers under the Affordable Care Act, namely the inability to charge premiums based on factors like the health of their employees.
Small businesses have always seen a high variability in premiums because of worker health. Since they don't have many employees, just one worker who is ill can raise premiums for the whole organization.
However, most small businesses employ young, healthy workers -- people who wouldn't otherwise be charged high premiums for insurance. Under Obamacare, however, the good health of employees will not be a factor in setting rates, so the majority of small businesses will see premiums go up. The government estimates that 65 percent of small businesses will see rates rise.
What's more, since most small businesses make their workers contribute to their own health coverage in some way, as many as 11 million individuals could see their own premiums rise, too.
It is unclear how much the rates will go up. The report makes no mention of the magnitude of any increases, either for small businesses or for their employees. However, the White House has consistently argued that Obamacare would lower rates for small businesses by 4 percent, not raise it for the vast majority of small companies.
The Centers for Medicare and Medicaid Services report notes the numbers may not pan out, though -- primarily because some companies may decide to drop health insurance altogether. That would force the employees into individual health exchanges. "There is a rather large degree of uncertainty associated with this estimate," the report notes.
More from Entrepreneur

Obamacare was designed to fail and pave the way for the Holy Grail of Statism:
government-controlle​d
health care.  Stalin did it, so it makes sense that Obama wants to.  For the first time in American history, you are an outlaw in the eyes of the federal government if you don't buy a product from their corporate cronies. 

The only thing that is going to bring the cost of health care down is innovation. It's not in big pharma's interests to do anything that would bring costs down. I mean, after all, what would that do to profits? Who's going to do the kind of research that would lead to the innovations needed to bring costs down? All Obamacare is doing, is making sure that the folks in the healthcare industry get paid whatever the price.
Are you sure you want to delete this comment?
DATA PROVIDERS
Copyright © 2014 Microsoft. All rights reserved.
Fundamental company data and historical chart data provided by Morningstar Inc. Real-time index quotes and delayed quotes supplied by Morningstar Inc. Quotes delayed by up to 15 minutes, except where indicated otherwise. Fund summary, fund performance and dividend data provided by Morningstar Inc. Analyst recommendations provided by Zacks Investment Research. StockScouter data provided by Verus Analytics. IPO data provided by Hoover's Inc. Index membership data provided by Morningstar Inc.