YouTube's 10 biggest moneymaking stars
There's a mountain of ad revenue to be made creating videos on YouTube, judging from these top 10 channels.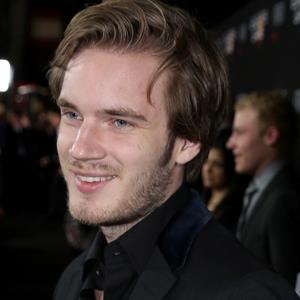 By Harrison Jacobs, Business Insider
YouTube videos can be big business for top independent content creators. These are the YouTube stars who have huge online fan bases — even though most people have never heard of them.
Business Insider ranked the biggest stars, who could each be earning more than $1 million a year in ad revenue, in some cases much more.
A range of earnings estimates for each channel was provided by YouTube analytics company SocialBlade. Its estimates are placed within upper and lower limits, based on the channels' daily views multiplied by a low cost-per-thousand impression advertising (CPM) rate of $0.60 and a high rate of $5. The range is wide to account for differences in the type of ad (including kinds of banner ads and pre-roll) and brand value. These estimates also assume that every video is monetized, which is not always the case.
Even after subtracting the 45 percent cut that goes to YouTube's parent, Google (GOOG), these stars have got it made.
10. TobyGames/TobyTurner/Tobuscus
$226K-$2.18M estimated yearly income across three channels (after YouTube's cut)
13.96M total subscribers
2.87B total views
Toby Turner is one of the most popular Internet comedians, having amassed a whopping 13.96 million subscribers across his three YouTube channels. He first joined in 2006, when he produced a popular parody of the Adam Sandler movie "Click." He has since created the popular series CuteWinFail, the YouTube equivalent of America's Funniest Home Videos, and Literal Trailers. He has begun to make the transition into traditional media, scoring roles in independent films and major advertising campaigns. Last July, Turner was signed away from gaming video giant Machinima to Maker Studios.
$223K-$2.26M estimated yearly income across both accounts (after YouTube's cut)
7.70M total subscribers
1.31B total views
PrankvsPrank began after Jesse Wellens tricked his girlfriend into letting him film her eating a spoonful of cinnamon. The resulting video went viral, which didn't sit well with his girlfriend, Jeanna. She retaliated by filming her smacking Jesse in the head with a pan. It quickly escalated into a prank war that has catapulted the two into Internet stardom.
$231K-$2.31M estimated yearly income across both accounts (after YouTube's cut)
6.95M total subscribers
1.03B total views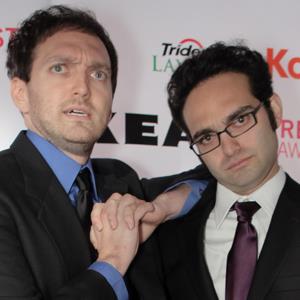 Madrid native Guillermo Diaz is a Spanish video-game commentator known for his game-play videos of Call of Duty and Grand Theft Auto V. He first became popular for being one of the best Call Of Duty players in Spain and has since become a full-time Internet personality after quitting school to produce videos for YouTube.
7. TheFineBros

$239K-$2.41M estimated yearly income (after YouTube's cut)
7.85M total subscribers
1.41B total views
Brooklyn natives Benny and Rafi Fine are two online producer/writer/dire​ctors who created the extremely successful React video series. In React's various iterations (Kids React, Teens React, Elders React and YouTubers React), TheFineBros show viral videos to subjects and film their reactions. The duo has been sponsored by both Ford and Comedy Central. Many consider TheFineBros to be two of the first YouTube stars.
6. Vegetta777
$257K-$2.59M estimated yearly income (after YouTube's cut)
4.46M total subscribers
552M total views
Samuel de Luque is a wildly popular Spanish YouTuber who has become known for his voice-overs of game-play videos for Minecraft, Saint's Row and Battlefield. His signature style is to create elaborate narratives and histories for the characters in his video-game videos to make them "like a movie." His fanbase is primarily based in Spain and Latin America. He often collaborates with TheWillyRex and other popular Spanish-language YouTubers.
$293,000-$2.92M estimated yearly income (after YouTube's cut)
8.99M total subscribers
1.66B total views
Adam Dahlberg is a massively popular Minecraft YouTuber who originally got popular as part of a Minecraft team called Team Crafted. Like many Minecraft YouTubers, Dahlberg frequently posts game-play videos and commentary.
4. Smosh
$448K-$4.50M estimated yearly income (after YouTube's cut)
27.71M total subscribers
4.6B total views
Smosh is a comedy duo consisting of YouTube veterans Ian Hecox and Anthony Padilla. Smosh was one of the first YouTube sensations, becoming well-known for their slapstick comedy videos that parody video games and pop culture. The duo has shown no signs of slowing down, opening up multiple channels and an app for their content. Currently, they have eight YouTube channels producing content, all with significant views and subscribers, including Smosh; IanH; WatchUsLiveAndStuff; ElSmosh; SmoshGames; and Anthony Padilla. They have also been in talks to begin airing their comedy content on television.
$505K-$5.06M estimated yearly income (after YouTube's cut)
1.05M total subscribers
1.51B total views
DisneyCollectorBR is the YouTube channel of an unnamed Brazilian woman who posts videos of herself opening, assembling and playing with Disney toys, all while providing commentary in a soothing voice. It's a favorite of many children, whose parents find that they can put the videos on to calm and entertain their kids. 
$660K-$6.38M estimated yearly income (after YouTube's cut)
628K total subscribers
1.38B total views
Like DisneyCollectorBR, BluCollection is a YouTube channel dedicated to opening, assembling and playing with a variety of toys. The unnamed YouTuber gives reviews of car toys, Disney toys and Play-Doh.
1. PewDiePie
$825K-$8.47M estimated yearly income (after YouTube's cut)
23.9M total subscribers
3.69B total views
Felix Arvid Ulf Kjelberg is a foul-mouthed Swedish video-game commentator who has absolutely dominated YouTube over the last year. His videos feature Kjelberg playing various video games, while a box in the top corner of the screen shows his reactions to what is happening. Kjelberg has broken numerous YouTube growth records, jumping from 12M subscribers in August 2013 to over 20M in January 2014. Many attribute his success to the attention he pays to his fans. Kjelberg spends lots of time talking about his fans, answering their questions in the YouTube comments section, and forming a community of "bros."

Now be sure to check out Business Insider for the full list of the richest stars on YouTube.
More from Business Insider

What? Where's the real YouTubers, like, Jenna Marbles, Epic Meal Time, My Drunk Kitchen (Hanna Hart), You Deserve a Drink (Mamrie Hart), Daily Grace/My Damn Channel (Grace Helbig)? (Too bad, LivePrudeGirls don't post videos anymore, cuz they were awesome, as well). I have never heard of any of the above, except for "Kids React to..." (et al).
I am a youtube partner, but I am only averaging about $150 per year at this point from adsense lol.  I am not a vlogger, I just put up random videos and vacation videos on there for mostly family.  I figured if it is just free money I might as well take it, you never know when something might go viral.
Are you sure you want to delete this comment?
DATA PROVIDERS
Copyright © 2014 Microsoft. All rights reserved.
Fundamental company data and historical chart data provided by Morningstar Inc. Real-time index quotes and delayed quotes supplied by Morningstar Inc. Quotes delayed by up to 15 minutes, except where indicated otherwise. Fund summary, fund performance and dividend data provided by Morningstar Inc. Analyst recommendations provided by Zacks Investment Research. StockScouter data provided by Verus Analytics. IPO data provided by Hoover's Inc. Index membership data provided by Morningstar Inc.