Is JC Penney's new look a failure?
The man who redefined Apple's retail space is attempting an overhaul of the floundering department store -- but analysts and investors aren't convinced.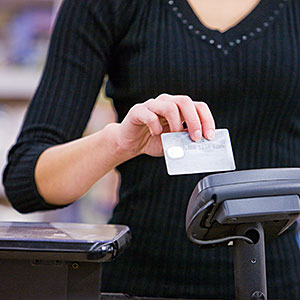 Over the past year, JC Penney (JCP) has embarked on a grand mission to boost its lagging sales and redefine its dated brand. But its first major bid to be the next great American retail space is facing a setback. 
Last weekend, investors reacted to a sneak preview of J.C. Penney's new look with disappointment, sending the retail chain's shares tumbling and sparking concern about its long-term sustainability. 
The "new J.C. Penney" is spearheaded by Ron Johnson, the brain behind Apple's (AAPL) wildly successful retail makeover in 2001. Under Johnson's guidance, J.C. Penney will embrace a "stores in a store" model that will see brands setting up mini-stores on Penney's floors. 
Though responses to Johnson's model have been generally positive, there are many people who doubt he can achieve the total brand makeover he's attempting, which aims to attract younger, higher-income shoppers. 
After all the hype, does the new J.C. Penney stand a chance?
Johnson's plan is dead in the water. After plenty of hype, the sneak peek of JC Penney's new look "failed to inspire confidence" in Johnson's grand vision for the chain, says Sapna Maheshwari at Businessweek. Johnson's model store was impressive looking, but it's just one store; the real challenge will be "to replicate it in 700 stores" across the country, and even then, it's not clear that sales will improve. The consensus among the analysts who got a taste of the new JC Penney was mixed at best, and it will be an uphill battle back to profitability, with plenty of pitfalls along the way.

The model is a diamond in the rough. The "experts" scoffing at Johnson's plan are the same ones who predicted Apple's demise "because other retailers like Gateway were failing," says Carmine Gallo at Forbes. Johnson beat the odds before, and with JC Penney, he "has a very real chance to successfully re-imagine the customer experience yet again." Johnson's forward-thinking plan is "still in the first inning," but his comprehensive knowledge of contemporary shopping habits will eventually lead him to accomplish his "audacious yet captivating goal."

His plan isn't bad, but it may not work for J.C. Penney. "It might just be easier to launch an entirely fresh and new department store from scratch, rather than attempt to drag a 110-year-old brand into the future," says Brad Tuttle at TIME. In its bid to transform its "old lady image" into something sleek and modern, Johnson has thrown out the store's old coupon-based pricing system -- and as a result, lost its old customers. And even if the "epic transformation" pushed by Johnson is possible, there's a serious chance that it won't be in time: As J.C. Penney sales (and stocks) continue to decline, it's clear that "the much hyped transformation just isn't occurring quickly enough."
More from The Week
MARKET UPDATE
NAME
LAST
CHANGE
% CHANGE
There's a problem getting this information right now. Please try again later.
NAME
LAST
CHANGE
% CHANGE
There's a problem getting this information right now. Please try again later.
[BRIEFING.COM] The major averages ended modestly lower with the S&P 500 shedding 0.3%.

The benchmark average saw an opening loss of 1.2% after Japan's Nikkei tumbled 7.3%. Japanese stocks sold off amid continued volatility in Japanese Government Bond futures as the 10-yr yield spiked almost 16 basis points to 1.002 before the Bank of Japan's JPY2 trillion liquidity injection caused yields to retrace their gains.

Adding insult to injury was news out of China where the HSBC ... More
More Market News
Currencies
NAME
LAST
CHANGE
% CHANGE
There's a problem getting this information right now. Please try again later.