Amazon tax expands to 3 more states
Shoppers in Indiana, Nevada and Tennessee will now see a sales tax line added to their online invoices.
By Kay Bell, Bankrate.com 

Attention online shoppers in Indiana, Nevada and Tennessee. I hope you stocked up on your orders from Amazon before 2014 arrived.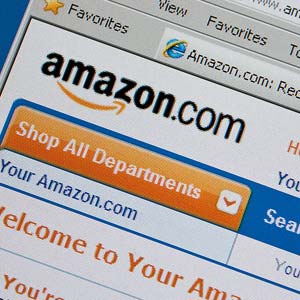 As of Jan. 1, the online retail giant is collecting taxes on products purchased by residents of those three states.
That brings the number of states in which Amazon collects sales taxes to 19. The others are Arizona, California, Connecticut, Georgia, Kansas, Kentucky, Massachusetts, New Jersey, New York, North Dakota, Pennsylvania, Texas, Virginia, Washington, West Virginia and Wisconsin.
More state sales taxes coming?
Will shoppers in the rest of the United States see a sales tax line added to their Amazon and other online invoices in 2014? Possibly.
In the states where it has agreed to collect sales taxes, Amazon has expanded its physical presence, generally by building warehouses or distribution centers. Those structures provide the necessary legal nexus for states to demand tax collection.
In New York, however, where Amazon has no physical facilities, the Seattle-based company lost its bid to prevent the Empire State from requiring it to collect sales taxes on shipments. New York tax officials' justification is the Amazon affiliates who live in the state and receive commissions for their online links to the retailer.
Overstock.com had joined Amazon in seeking Supreme Court intervention to stop the law, but the nation's high court in December refused to hear the case, leaving the New York statute in effect.
In its appeal filings, Overstock had argued that the New York law "functionally abrogates the physical-presence requirement." Now in order to avoid the New York sales tax requirement, Amazon, Overstock and similar online sellers must end their affiliates programs.
Nationwide law pending in Congress
Online retailers also must keep an eye on Congress.
The Marketplace Fairness Act, which would require online sales tax collection across the United States, was approved by the Senate last year. The House Judiciary Committee chairman is seeking input on his seven principles for Internet taxation, indicating that chamber might move the legislation this year.
Do you shop online? Is it still tax-free in your state? Will your shopping habits change if nationwide collection of sales tax on online purchases is enacted?
And you do know that you're probably supposed to be paying use tax to your state for those tax-free online purchases, right?
More from Bankrate.com:

Tax addiction of the government has reached epidemic proportions. Some company finds a way of supply goods to Americans for less money, and the government steps in and forces us all to pay higher taxes. Rinse and repeat is written in the DNC's charter. It never ends, unless we just go directly to a communist government when nobody can buy anything, at any price, in a destroyed economy.

Folks, this is the start of massive taxation across the board on everyone and everything in order to keep the ponzi scheme going and the government's insatiable appetite for spending way beyond it's means. Debt=money. The only way out of the $17Trillion dollar debt conundrum is to either tax everyone to death or inflate and debase the currency. They will do the first before doing the latter.


Either both have taxes or neither should have it. That's has nothing to do with the Government getting over. Corporations have Redistributed Wealth to the top 1% for Centuries. Thus money goes from people that vote and work for a living to only the top 1% group that picks and chooses who we actually vote for.

Why are we seeing this now? The economy has been broken for SIX years now. Amazon zombies have ruined American Commerce. When all 50 states tax these cheater-merchants, then we get revenues back that support our country.
Amazon doesn't even generate a profit from those low-market sales, they make it off ads on the page. WORST business plan in the world. 
Are you sure you want to delete this comment?
DATA PROVIDERS
Copyright © 2014 Microsoft. All rights reserved.
Fundamental company data and historical chart data provided by Morningstar Inc. Real-time index quotes and delayed quotes supplied by Morningstar Inc. Quotes delayed by up to 15 minutes, except where indicated otherwise. Fund summary, fund performance and dividend data provided by Morningstar Inc. Analyst recommendations provided by Zacks Investment Research. StockScouter data provided by Verus Analytics. IPO data provided by Hoover's Inc. Index membership data provided by Morningstar Inc.