IRS has free help if you're struggling with tax problem
If you can't solve your issue through normal IRS channels, try their Taxpayer Advocate Service. Tough problems are their specialty.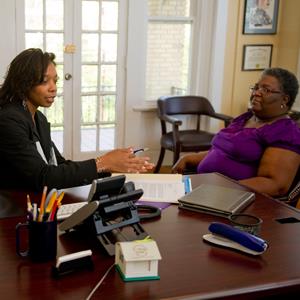 By Kelly Phillips Erb, Forbes
Tax season is off to a strong start, according to the Internal Revenue Service, with tax filings for 2014 already ahead of those for the same time period in 2013. Only one week into the official tax season, the IRS has received 27.3 million returns -- about 20 percent of the returns they expect to process for the entire tax season.
Some of that volume is attributable to a more compressed tax season. The opening season of tax season was delayed to January 31, while the deadline for filing, Tax Day, remains April 15. That's just 75 days for the season -- on par with last year's tax season, but a far cry from the whopping 102 days we saw in 2012 (the season for e-filing was open for 91 days).
If you combine a shorter tax season with more complicated tax laws, a financially strapped IRS and a fragile economy, you necessarily end up with frustrated taxpayers. Those taxpayers often feel like there's nowhere to turn -- but that's not true. The Taxpayer Advocate Service (TAS) might be able to help.
The TAS is an independent organization within the IRS who works to help taxpayers resolve issues that taxpayers haven't been able to fix on their own. They also address large-scale, systemic issues that affect groups of taxpayers. That Dirty Dozen Scams Report issued each year? That's the work of the TAS.
Each year, the TAS tackles about 250,000 cases (nearly 220,000 in fiscal year 2012 alone); the TAS was able to provide full or partial relief in nearly 77 percent of the cases it closed. More than half of those new cases involved taxpayers suffering through financial hardship because of their tax issues.
Obviously, the TAS can't help all taxpayers all of the time. And that wasn't the intention of Congress when the TAS was created in 1979 (it was called Office of the Taxpayer Ombudsman back then). It wasn't meant to be as a substitute for regular IRS procedures: you still have to follow those. The purpose of the TAS is to serve taxpayers who need special attention.
Taxpayers served by the TAS tend to fall into one or more of four categories (.pdf file):
Taxpayers experiencing financial difficulty, emergency, or hardship when it's clear that, without immediate attention, the situation may escalate.

Taxpayers with complex situations involving a number of IRS components and the TAS is needed to coordinate.

Taxpayers who have tried to resolve a problem through normal IRS channels but have either received no response at all or no response has been received by the date promised.

Taxpayers with unique facts or issues where the IRS is applying a "one size fits all" approach, isn't listening to the taxpayer, or doesn't recognize that it needs new guidance for those circumstances.
TAS also takes Congressional referrals -- cases that Congress sends their way, usually the result of frustrated taxpayers contacting their legislators. TAS takes about 20,000 of those cases each year.
And while it's helpful to know how TAS can help, it's also important to understand what TAS isn't equipped to do. TAS has limited resources -- again, it's not intended to be your first stop. When it comes to certain tax issues, IRS is better suited to handle those cases. Those include:
Processing original income tax returns;

Processing amended income tax returns;

Rejected and lost/undelivered income tax returns; and

Injured spouse claims (not innocent spouse claims).
The idea is that -- with the exception of real economic hardship -- TAS wants taxpayers to allow IRS to work through the issue first. A good rule of thumb is that TAS won't accept cases that IRS is still working on a reasonable time frame. TAS isn't meant to be a free pass to the front of the line. You still have to wait your turn. If the IRS hasn't been able to resolve your issue by the due date plus 30 days, give or take, TAS will step up for you. If you ask TAS to intervene when IRS is already likely to resolve an issue -- even if it's a bit longer than you hoped -- you're taking away resources from somebody else.
And that's where refunds come into play. The IRS advises that refunds are usually issued with 21 days for e-filed returns using direct deposit (anecdotally, taxpayers report receiving them within 10 days in most circumstances). If you haven't received your refund for this year -- and it hasn't yet been 21 days -- don't call TAS. That's not a case that the TAS will take.
Calling before the anticipated due date is kind of like calling Domino's at 25 minutes to complain that you don't have your pizza yet. You have to wait for that half hour first.
In contrast, if you're missing last year's refund (as is the case from a number of taxpayers who have contacted me this year), that likely is a case TAS would take.
Contacting TAS is easy. TAS has an office in every state, the District of Columbia, and Puerto Rico. You can find the address and phone number for your local Taxpayer Advocate Service office on the web at www.irs.gov/advocate​ -- try your local office first for the fastest, best service. If you'd prefer to go through the national number, you can call 1-877-777-4778 and ask an IRS employee (in person or over the phone) to walk you through the application procedure. You can also fill out federal form 911, Request for Taxpayer Advocate Service Assistance (And Application for Taxpayer Assistance Order) (.pdf file).
Oh, and I did I mention that it's free? Yeah. There's no cost for the TAS to advocate on your behalf. It's a service provided to taxpayers.
You also don't have to reach out to TAS on your own. As a tax professional, I've worked cases for taxpayers through TAS. TAS is just as happy as IRS to work with tax professionals or taxpayers to resolve your tax issues.
If you're struggling -- whether to understand your tax problem or pay your bills -- help is available. Don't be scared to reach out to TAS -- or your tax professional. The worst thing you can do is nothing at all.
More from Forbes.com

Don't do it!!!!!!! Years ago, my sister used the IRS free tax filing/assistance program. She told the operator that the final figures didn't seem accurate, but the IRS operator INSISTED that the figures were correct. My sister talked to several tax preparation services, but they wanted several hundred dollars (which she didn't have) just to look at her tax form. She called the IRS 4 times, and recorded every conversation. Each call result was the same: she was assured that the initial IRS operator had figured her taxes correctly. Two years later, she received a notice of action from the IRS. She owed several thousand in tax repayment and penalties, because of the inaccuracies of that free-filing tax year. She had to hire a lawyer to stop wage-garnishment already initiated by the IRS. It took a year of harassment from/by the IRS and legal calls back and forth before the IRS admitted it was their fault. BUT she was audited 3 years in a row after that. All because the IRS is staffed entirely by INCOMPETENT IDIOTS!!!!!!!


Taxes on wages (in any form – flat or progressive) are the greatest evil of our American Republic. When government is free to steal from you, there are no limits to waste and abuse in government. If a person chooses to work extra hours or two jobs in order to better provide for themselves or their family, they should not be penalized, but that is what happens. The more you make by working harder and longer, the more money is stolen from you, and given to those who spend their lives living off the hard work of others.
The revenue the government needs to provide legitimate constitutional services should be obtained primarily from a national sales tax instead of a tax on wages. All would pay based on consumption, the more you spend the more you pay. The more luxury you surround yourself with, the more you pay. Your choice. A national sales tax system would capture money spent by criminals and by illegal aliens who currently pay near zero in taxes. There would of course need to be exemptions: Cars (already have a federal excise tax) Primary Residence/Rental Properties (vacation homes would be subject to tax/rental profit would be taxed) Fresh Food (Preprocessed foods and prepared meals would be taxed – only fresh/fresh frozen/canned goods would be exempt) Insurance Premiums, Health Care & Certified Education.
Adding another layer of tax to a business would not be fair. Businesses would need to be compensated by keeping a portion of the tax to cover the expense of collection and reporting. A percentage of .20 to .05 would be fair.

Just prepared my  return. Have more deductions than income!  I  was hoping for a refund, but instead it's a wash.  By the time I finished reading all  the instructions and calculating things, I had a screaming headache.  Can't afford the expensive tax preparer this year.  He  said  last year I  probably would  not have to file a return and that appears to be correct.  I sent  the IRS an email.  What am I supposed to do, file the return I just prepared or  just not bother because there isn't  enough income. I  don't want to be accused of  not filing a tax return, especially after spending all that  time preparing one.
Are you sure you want to delete this comment?
DATA PROVIDERS
Copyright © 2014 Microsoft. All rights reserved.
Fundamental company data and historical chart data provided by Morningstar Inc. Real-time index quotes and delayed quotes supplied by Morningstar Inc. Quotes delayed by up to 15 minutes, except where indicated otherwise. Fund summary, fund performance and dividend data provided by Morningstar Inc. Analyst recommendations provided by Zacks Investment Research. StockScouter data provided by Verus Analytics. IPO data provided by Hoover's Inc. Index membership data provided by Morningstar Inc.