Last call to claim $760M in 2010 tax refunds
Taxpayers have just days left to file for $760 million in unclaimed 2010 tax refunds or the money will revert to the U.S. Treasury.
This post comes from Krystal Steinmetz at partner site Money Talks News.

Taxpayers have less than two weeks to file their 2013 tax returns. And if you are one of the nearly 1 million who didn't file their taxes for 2010, April 15 is the ultimate D-Day.
April 15 is the last day of a three-year grace period for filing your 2010 taxes. And the stakes are huge -- $760 million is up for grabs, Forbes said. If you're owed a refund, there's no penalty for filing your taxes late. But if you don't file by April 15, all unclaimed refunds will be turned over to the U.S. Treasury.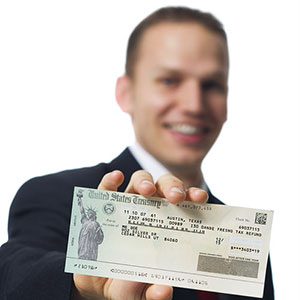 If you meet certain income requirements, you aren't obligated to file a tax return. But that doesn't mean you aren't owed a refund. According to Quicken Loans:
Even if you don't have to file a tax return, the reality is that it can still be a good idea. Perhaps you have had money withheld from your paycheck. If that is the case, and your income is low enough that you don't owe, then you have a refund coming.
Forbes said the IRS estimated that more than half of refunds waiting to be claimed are more than $571 each.
Did you file for 2010? It doesn't hurt to look back, run the numbers and make sure Uncle Sam won't be making off with refund money that is rightfully yours.
Taxpayers can go to IRS.gov and get more information about missing refunds and a record of their past tax returns.

More on Money Talks News:
Are you sure you want to delete this comment?
DATA PROVIDERS
Copyright © 2014 Microsoft. All rights reserved.
Fundamental company data and historical chart data provided by Morningstar Inc. Real-time index quotes and delayed quotes supplied by Morningstar Inc. Quotes delayed by up to 15 minutes, except where indicated otherwise. Fund summary, fund performance and dividend data provided by Morningstar Inc. Analyst recommendations provided by Zacks Investment Research. StockScouter data provided by Verus Analytics. IPO data provided by Hoover's Inc. Index membership data provided by Morningstar Inc.