Tax preparers help boost Obamacare numbers
Americans can kill two birds with one stone by filing their taxes and buying health insurance at the same time.
This post comes from Krystal Steinmetz at partner site Money Talks News.


The Obama administration has found a new ally in its quest to help uninsured Americans buy individual health insurance under the Affordable Care Act, also known as Obamacare.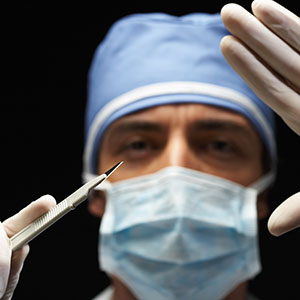 Tax return customers of H&R Block and Jackson Hewitt Tax Service are also getting free help applying for health insurance.
After taxpayers are done with their returns, H&R Block helps them estimate what their premiums would cost if they were to qualify for a premium subsidy tax credit to help lower insurance costs and to calculate how big a penalty they will have to pay if they lack insurance coverage. People who want to shop for insurance are connected with agents from GoHealth LLC, an online insurance broker who can help them compare plans and apply for insurance on HealthCare.gov. …

People who get their taxes done with Jackson Hewitt Tax Service can get help filling out an application for Medicaid and are given the option of calling a broker at GetInsured, a private health insurance exchange, for help filling out an application on HealthCare.gov.
Meanwhile, TurboTax has provided an online tool to walk people through a similar process, it explains in this blog post.
(Remember: Only those who buy individual health insurance through HealthCare.gov or one of the state online marketplaces are eligible for the premium subsidy, in the form of a tax credit.)
This new service from the tax preparers appears to be a win-win for both the customers and the tax prep companies.
You'll find out if you're eligible for the subsidy and how big it is. (You can also do that at HealthCare.gov or your state's online marketplace, if it has one.)
You'll find out how much of a penalty you'll pay if you don't have health insurance this year. Just about everyone is required to have health insurance in 2014 or pay a penalty -- the larger of $95 or 1 percent of your annual adjusted gross income. The penalty will be deducted from next year's tax refund.
The tax preparation firms stand to make a commission when people buy health plans.
"… it worked out for me," said (Leah Beth) Brummett, a student and website sales employee who after a decade of going without health insurance signed up at Jackson Hewitt's suggestion with GetInsured that day. She enrolled in an Obamacare plan with a sticker price of $280 per month -- but after government subsidies, she'll pay about $28 per month for coverage.
Bloomberg Businessweek says the Urban Institute in Washington, D.C., found that "three-quarters of people who qualify for subsidies under Obamacare file federal income tax returns -- and most use one of the big tax prep firms. That makes them an ideal target audience."
Neither H&R Block nor Jackson Hewitt would disclose how many taxpayers they've helped to buy health insurance. But Stan Dorn, a senior fellow at the Urban Institute who has studied the issue, told Bloomberg, "My guess is certainly tens of thousands, maybe hundreds of thousands … ."


More on Money Talks News:

More bulls**t from the bulls**t-shoveling media. I wonder how many of these people that "signed up" through their tax preparers are actually aware that they did/were sign up/signed up?
It never ceases to amaze me that these types of article ALWAYS omit specific information. Transparent administration my a**. The only thing transparent about this administration is that it's full of sh**.

I don't understand this article.  I thought to get an Obamacare subsidy (via tax credits) you had to be fairly poor . . . but in this case, you really don't need the tax credits, you need cold hard cash!
Using an on-line Obamacare calculator, for a US average family of four (two 30 year old parents, 2 kids under 20, all nonsmokers) with $40,000 annual income, the total premium for a silver plan is $8,975 and even though you get a government TAX CREDIT subsidy of $7,009 you still end up paying about $1,965 out-of-pocket for your share of the premiums (that's 4.9% of your total household income). The thing is, at $40K annual income you probably don't pay any income tax at all, or maybe at most $1,000.  So exactly how does that $7,009 TAX CREDIT help you pay the premium due (say beyond the postulated $1,000 in Federal income taxes you would have paid in)???  I didn't think that they automatically convert excess amounts of tax credits to the equivalent of cash that can be paid to the US government.   I thought the credits only reduced taxes owned, thus freeing up some money that the individual/family could then to use to purchase the policy.
Am I missing something??

I had heard horror stories that people were getting their tax refunds delayed at Jackson Hewitt "because of obamacare".  I thought that was strange since there was no requirement to have insurance during 2013.  As it turns out, these companies are getting a commission to sign people up and they are the ones holding up the refunds not the government.
Are you sure you want to delete this comment?
DATA PROVIDERS
Copyright © 2014 Microsoft. All rights reserved.
Fundamental company data and historical chart data provided by Morningstar Inc. Real-time index quotes and delayed quotes supplied by Morningstar Inc. Quotes delayed by up to 15 minutes, except where indicated otherwise. Fund summary, fund performance and dividend data provided by Morningstar Inc. Analyst recommendations provided by Zacks Investment Research. StockScouter data provided by Verus Analytics. IPO data provided by Hoover's Inc. Index membership data provided by Morningstar Inc.