How to find a good tax preparer
If your taxes are complicated, you may need an accountant, lawyer or enrolled agent to make sure you comply with laws that get more complex every year. Here's how to find a good one.
This post is by Tom Herman of The Wall Street Journal.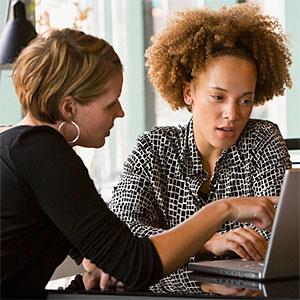 Are you a glutton for punishment? To put it another way: Do you still prepare your own tax return?
If so, you are in the minority. As our tax laws have grown increasingly complex, more taxpayers have hired someone to figure out the mysteries of Form 1040 and all those other Internal Revenue Serviceforms and instructions that appear to be written in a foreign language.
"I did my own taxes for a long time," says Joseph Thorndike, director of the Tax History Project at Tax Analysts and an adjunct professor at the Northwestern University School of Law. "Then I wised up for a few years and hired [an] accountant, before reverting to my foolish ways and doing it myself again. Last year, the IRS alerted me to a mistake. Initially, it seemed to be in their favor, but later it turned out to be in mine.
"At which point I remembered why I had started using an accountant: My tax life is now sufficiently complicated that I can't trust myself to do it right any more. So back to the accountant I go. Failing to do so would be penny-wise and pound-foolish."
Many people rely on references from people they know and trust. If you're looking for someone to prepare your taxes, here are a few suggestions:
Be "cautious" of anyone claiming to be able to get you a larger refund than other preparers, the IRS says.

Beware of anyone who wants to charge you based on a percentage of your income-tax refund.

"Use a reputable tax professional who signs the tax return and provides a copy," the IRS says.

Don't sign a blank return, no matter how much you trust the person you hire.

Check out a preparer's credentials. Ask what, if any, education, training and experience in taxes the candidate has.
If you have a complicated tax situation, you may need a tax-savvy lawyer, accountant or enrolled agent. Enrolled agents are private-sector experts with special expertise in taxes who are authorized to represent taxpayers at all levels of the IRS.
For more information, go to the website of the National Association of Enrolled Agents (naea.org).
More from The Wall Street Journal and MSN Money:
DATA PROVIDERS
Copyright © 2014 Microsoft. All rights reserved.
Fundamental company data and historical chart data provided by Morningstar Inc. Real-time index quotes and delayed quotes supplied by Morningstar Inc. Quotes delayed by up to 15 minutes, except where indicated otherwise. Fund summary, fund performance and dividend data provided by Morningstar Inc. Analyst recommendations provided by Zacks Investment Research. StockScouter data provided by Verus Analytics. IPO data provided by Hoover's Inc. Index membership data provided by Morningstar Inc.