IRS to begin accepting returns Jan. 30
Taxpayers who use some schedules will have to wait until mid-February or March. So far, there is no reason to expect refunds to be delayed.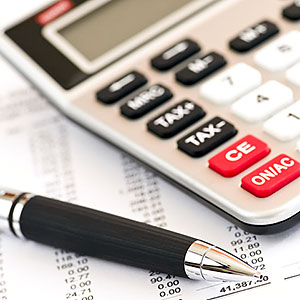 The Internal Revenue Service will begin accepting tax returns on Jan. 30, 2013, though taxpayers who use some forms will not be able to file until February or March.
The agency had planned to begin accepting returns Jan. 22, but it delayed that schedule to update computers and forms to account for most of the changes Congress made in the fiscal cliff legislation passed last week.
Taxpayers will have to wait until late February or early March if they want to claim a residential energy tax credit, report property depreciation or claim a general business credit. The full list of forms that will not be available until later is available on the IRS website.
The IRS noted that most taxpayers who use those types of forms file closer to the April 15 deadline or even later, with an extension.
Both electronic and paper returns will be accepted starting Jan. 30. Taxpayers who want to file their own taxes electronically can do so free through the IRS Free File program. The quickest way to get a tax refund is to file electronically and have your refund direct-deposited to your bank account.
"We have worked hard to open tax season as soon as possible," IRS Acting Commissioner Steven T. Miller said in a news release. "This date ensures we have the time we need to update and test our processing systems."
The IRS plans to work with companies that produce tax filing software to help them update their systems to account for the latest changes.
Some of those companies are already accepting returns. TurboTax, for example, said it is already up to date with all the latest changes and is accepting returns now, though the company cannot transmit them to the IRS until Jan. 30.
So far, nothing that Congress has done will delay tax refunds. But there has been some speculation that tax refunds could be delayed if Congress fails to reach an agreement on the debt ceiling by mid-February. Asked by McClatchy Newspapers about that possibility, representatives from the White House, IRS and U.S. Treasury refused to answer questions.
More from MSN Money:
DATA PROVIDERS
Copyright © 2014 Microsoft. All rights reserved.
Fundamental company data and historical chart data provided by Morningstar Inc. Real-time index quotes and delayed quotes supplied by Morningstar Inc. Quotes delayed by up to 15 minutes, except where indicated otherwise. Fund summary, fund performance and dividend data provided by Morningstar Inc. Analyst recommendations provided by Zacks Investment Research. StockScouter data provided by Verus Analytics. IPO data provided by Hoover's Inc. Index membership data provided by Morningstar Inc.