Where to get free help with your taxes
Volunteers nationwide provide free assistance to taxpayers who need help with their returns, and many Americans qualify. Here's how to find help in your city.
This post is from Dawn Papandrea at Living on the Cheap.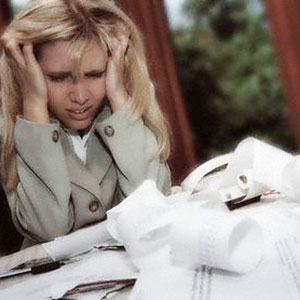 Even if you're expecting a tax refund, this time of year can be, well, taxing on your wallet when it comes to paying for tax preparation services. In fact, according to a National Society of Accountants survey, hiring a tax return preparer cost an average of $246 for an itemized Form 1040 with Schedule A and a state tax return in 2012. That can be a lot of money for someone on a fixed income.
The good news is that, if you qualify, you can get free help filing your return and not spend a dime.
Here are some programs to investigate.
The IRS Volunteer Income Tax Assistance (VITA) program offers free tax help for those who make $51,000 a year or less and need assistance filing their return. Simply use the handy VITA Locator Tool or call 800-906-9887 to find the site closest to you. Often, this program is facilitated through local colleges or through nonprofit organizations. For example, the United Way of Palm Beach County, Fla., helped file 9,500 returns in 2012 as part of VITA.
The Tax Counseling for the Elderly (TCE) Program is geared toward those over 60 who have questions or need help filing their returns. Volunteers, usually through nonprofit groups, offer their time via a grant from the IRS. To locate the nearest TCE site, use the AARP Site Locator Tool or call 888-227-7669.
Look for local help. If you live in New York City, for example, you could have your tax return prepared via the Food Bank's Tax Assistance Program. Eligibility requirements include earning $50,000 or less with dependents or $18,000 or less without dependents. More than 39,000 people participated in the program last year. In Philadelphia, the Campaign for Working Families operates several free tax sites across the city, where people can just walk in and be assisted on a first-come, first-served basis.
More from Living on the Cheap and MSN Money:

First help we need with our taxes is for the Obama administration to get the 2012 tax instructions and forms to the taxpayer. I've checked with my local post office and library weekly and they have no idea when the forms are coming. Did the administration pay the printer?
How's Barry going to pay his 47% without the revenue, borrow it from China?
BAHAHAHAHAHAHAHA!!!
Are you sure you want to delete this comment?
DATA PROVIDERS
Copyright © 2014 Microsoft. All rights reserved.
Fundamental company data and historical chart data provided by Morningstar Inc. Real-time index quotes and delayed quotes supplied by Morningstar Inc. Quotes delayed by up to 15 minutes, except where indicated otherwise. Fund summary, fund performance and dividend data provided by Morningstar Inc. Analyst recommendations provided by Zacks Investment Research. StockScouter data provided by Verus Analytics. IPO data provided by Hoover's Inc. Index membership data provided by Morningstar Inc.