IRS starts accepting tax returns
Most taxpayers can begin filing their federal income tax returns, and many can file for free through the agency's Free File program.
This post is by Kay Bell of Don't Mess With Taxes.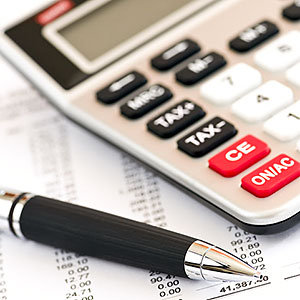 Have you filed your 2012 tax return yet? Millions already have filed today.
Like racers in the starting blocks, these taxpayers have been poised to send their returns to the Internal Revenue Service for weeks, but had to wait.
Because Congress waited until Jan. 1 to approve the American Tax Relief Act, which includes many provisions affecting 2012 tax returns, the IRS needed time to get forms and instructions updated and its computers reprogrammed.
The IRS is ready to take returns from most (but not all) taxpayers today. It's now accepting returns that are filed the old-fashioned way, filled out paper and snail-mailed in, as well as electronic filings.
And the tax agency's Free File option also is open for business.
Free File 2013
Free File first appeared on the tax-filing scene 10 years ago. Now it is old hat.
Sure, there are some tweaks each year. But basically, the filing routine is the same. A group of commercial tax preparation software companies, known as the Free File Alliance, agrees to make a version of their software available to eligible taxpayers via the IRS Free File site.
You can use the IRS Free File program to prepare and file your taxes this year at no cost (just in case you thought the name Free File was just a catchy alliterative title) if your adjusted gross income is $57,000 or less. This income threshold applies to all filing statuses.
And you have 15 tax software companies from which to choose. Or you can use the Help Me Find a Free File Company IRS search tool to determine which one best fits your filing needs.
Fillable forms for free
If you make too much money to qualify for Free File this year, the IRS is once again offering Free Fillable Forms.
These are online versions of the most commonly used IRS tax forms. Instead of buying and loading tax software onto your personal computer, you simply open up the forms you need, enter your tax information and e-file the documents at no charge.
But since it's just forms, not software, you get only basic calculations of the data you enter on the forms. You must know what goes where. And you must transfer any amounts to other forms as needed.
Still, it is free.
So if your return isn't too complicated, and you're comfortable filling out the forms, they may be just the ticket this tax season.
Happy filing!
More from Don't Mess With Taxes and MSN Money:
DATA PROVIDERS
Copyright © 2014 Microsoft. All rights reserved.
Fundamental company data and historical chart data provided by Morningstar Inc. Real-time index quotes and delayed quotes supplied by Morningstar Inc. Quotes delayed by up to 15 minutes, except where indicated otherwise. Fund summary, fund performance and dividend data provided by Morningstar Inc. Analyst recommendations provided by Zacks Investment Research. StockScouter data provided by Verus Analytics. IPO data provided by Hoover's Inc. Index membership data provided by Morningstar Inc.