How to file taxes for free, or nearly free, online
Everyone can use a variety of Web-based programs. Some are restricted to people making $57,000 a year or less or those using certain forms.
This post is by Dawn Papandrea of Living on the Cheap.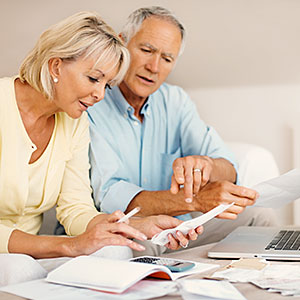 If you've never taken advantage of the many free tax-filing options out there, you could be missing out. There are several free -- or low cost -- options available that will not only save you a few bucks, but will help simplify the process as well. You may also be eligible for free in-person help with tax preparation.
Here is a look at some tax-filing services that won't break the bank. Note: Some free services aren't available to homeowners who deduct mortgage interest or other taxpayers with itemized deductions.
The IRS offers Free File, a service that allows people earning $57,000 or less to choose from a variety of online tax software options. Those with higher incomes can file free online using the free fillable forms. The Free File Alliance, as it's called, is a partnership between the IRS and 15 independent software providers. Since 2003, more than 36 million people have taken advantage of this program. Users choose from among the participating software offerings, file their returns electronically, and receive their refunds via direct deposit.
Beyond the IRS, those within the same income limit of $57,000 can turn to MyFreeTaxes.com, which is offered by the Wal-Mart Foundation, Goodwill Industries, the National Disability Institute and United Way Worldwide. The free service covers both federal and state taxes.
The major commercial tax preparation companies are also getting in on the free offerings, but you might have to shell out a few bucks for state filing or other advanced services. TurboTax's Freedom Edition, for instance, offers a freebie deal for those who meet one of the following criteria: earn $31,000 or less in adjusted gross income; are on active military duty and earn less than $57,000; or qualify for Earned Income Credit.
Free state filing is also part of the package if you're from one of 23 participating states; otherwise, filing state tax returns is $14.95.
H&R Block At Home Free allows taxpayers to file federal returns for no cost but charges $27.95 for state filing. At $14.95 for state income tax filing, Taxact.com is another provider offering free federal filing with no income restrictions.
All in all, these do-it-yourself online tax filing options will offer big-time savings if you're used to paying a tax professional to handle all of your paperwork. Better still, the sites make filing a painless, step-by-step process, which is why more and more people are logging in to settle up with the IRS.
More from Living on the Cheap and MSN Money:

For VITA, if you make a bit more than $57k, they'll usually do the return anyway. Drop by your local library and see if VITA is there. If they can't do your return they should tell you quickly. It's complicated returns that are "out of scope."

So, what's complicated? A significant business with lots of income and expenses (or if it lost money in total) is out of scope. Ministers are out of scope as they have special tax treatment. There are dozens of other cases but all rare.

Normal itemized deductions or capital gains on a stock sale is NOT considered complicated. A 1099-MISC with "non-employee compensation" (Box 7) is not a problem. Unemployment compensation, earned income credit, child tax credit, education credits are all normal stuff.

There are three things that require special training and can only be done at some sites:

1) Rental properties -- requires the "military certification."
2) Health Savings Accounts (HSA, look for a "W" in box 12 of your W-2) -- requires HSA certification
3) Cancellation of debt -- requires COD certification.

One last case that is sometimes just so tricky we can't do it, is multi-state returns. If you moved in 2012, the VITA sites near your new home may be stumped by the arcane rules of your old home state. You don't know until you ask though, so seek out your local VITA site and find out for sure.

Good luck!


Are you sure you want to delete this comment?
DATA PROVIDERS
Copyright © 2014 Microsoft. All rights reserved.
Fundamental company data and historical chart data provided by Morningstar Inc. Real-time index quotes and delayed quotes supplied by Morningstar Inc. Quotes delayed by up to 15 minutes, except where indicated otherwise. Fund summary, fund performance and dividend data provided by Morningstar Inc. Analyst recommendations provided by Zacks Investment Research. StockScouter data provided by Verus Analytics. IPO data provided by Hoover's Inc. Index membership data provided by Morningstar Inc.