How to avoid state death taxes
In 21 states and the District of Columbia, you may owe estate and inheritance taxes to the state even if you don't have to pay the federal government.
This post is by Ashlea Ebeling of Forbes.com.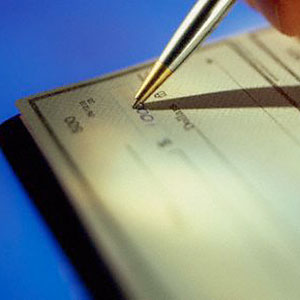 For the unwary, state estate and inheritance taxes can come as a big surprise. That's going to be especially true as families think they can get away without planning now that the federal estate tax hits only individuals who die with more than $5 million in assets ($5.25 million for 2013, indexed for inflation). But according to Forbes, 21 states and the District of Columbia have estate and/or inheritance taxes on the books for 2013, and in some cases they kick in on the first dollar.
"The thing that makes state estate tax so sinister is it's underneath people's radar, but it's got a sharp bite," says Martin Shenkman, an estate lawyer in Paramus, N.J. "If you have under $5 million, you're not necessarily out of the woods."
Say you die with $2 million in your name and a plan to leave everything to your children. In New Jersey, the state tax bite would be $99,600, calculates Ira Herman, a CPA with Cohn Reznick in Roseland, N.J. "Who wants to write a check for $100,000 to the government," he quips.
Still in many cases, you can make the state tax bill go away with a little planning. Here's help.
Move. Why do you think you see all those Florida license plates in New York? "A lot of people in high tax states pretend very aggressively they live in Florida," says Shenkman. Moving to avoid state death taxes works – if you really move to a death-tax-free state and give up all ties to your old state.
If you're two-timing, it's harder to beat the tax collector, but you can do it if you do it right. That means changing your driver's license and registration, as well as where you vote, and religiously recording the number of days you spend in your old and new states. Tax authorities even look at your possessions (your expensive wine collection) that are dear to you to determine where you're "domiciled."
Credit shelter trust/bypass trust. The credit shelter (or bypass trust) was the mainstay of estate planning back when the federal estate tax was what got families into estate planners' offices. Now you can still set up one of these trusts at the death of the first spouse and shelter the amount of the estate equal to the state estate tax exemption amount, with the rest going into a marital Q-TIP trust.
With this plan, you pay no state or federal taxes at the first spouse's death. To shelter the rest of the first spouse to die's federal exemption, you rely on a provision of the new federal law called "portability," allowing surviving spouses to carry over the estate tax exemption of the spouse who died first and add it to their own. So married couples can transfer $10.5 million together federal tax-free. Note: States do not have a similar portability provision, so couples can't as easily double the state exemption amount.
In most cases, you'll want the bypass trust to be automatically funded, but it's important to put flexibility into the trust, giving the executor the ability to fund it or not, and giving the trustee the ability to unravel it in the future.
Spousal lifetime access trust. Some estate planners say these trusts will be the future of estate planning — for folks who want to get more out of their estate while they are alive. It works much like putting life insurance in an irrevocable life insurance trust, keeping the cash value and the proceeds out of your estate. The new tax law made permanent a combined $5 million per person lifetime gift tax/estate tax exemption. If you put property in a trust for the benefit of your spouse and kids that gets it – along with any appreciation– out of your estate.
You start by putting, say, $500,000 into one of these trusts during your life, and add to it as you feel comfortable giving the money away, lessening your estate for federal and state estate and/or inheritance tax purposes each time you make a lifetime gift to the trust. Say you live in New York with its $1 million estate tax exemption, then you could fund the trust until you're left with $1 million. The upside: Your spouse can access the trust during your life, so you have access to it in a way. The downside: It's best to have a rock solid marriage for this to make sense.
Outright gifts. This is the easiest solution — and makes the most sense if your intended recipients need the money now and the amount you're giving away is not a large number relative to your wealth. In addition to the $5 million lifetime gift allowance, each taxpayer can give any number of individuals $14,000 a year each without worrying about gift tax. Connecticut is the only state that still has a gift tax; it applies to cumulative gifts over $2 million. Tennessee abolished its gift tax last year.
You can also pay college or private school tuition and medical bills, as long as you pay the provider directly, and it doesn't count against your lifetime gift tax exemption.
A few caveats about "gifting." If you want to make sure the money is going to be used the way you want, use a trust instead of an outright gift. Don't gift low-basis assets: If you paid $10,000 for stock and it's worth $100,000 when you give it away, the recipient keeps your old $10,000 basis and would owe capital gains tax eventually when the stock is sold. By contrast, if you leave the same stock to the same person in your will, the recipient gets a stepped-up basis to the value as of your date of death, saving capital gains tax. And last, make sure you're comfortable with giving it away.
"You have to be able to afford it," says Charles D. Fox IV, an estate lawyer with McGuire Woods in Charlottesville, Va.
After all, you might prefer to spend it yourself.
If you're wondering about the scenario in your state, you can find the information on this Forbes interactive map.
More from Forbes.com and MSN Money:
When my father past 8 years ago ,he served in WW2 and was refused 255.00 death benefit .  First time funeral parlor helped / declined.  Second time lawyer/ declined.  Third congressman Kucinich/declined.  One excuse was didnt die in VA hospital. Second because my parents owned 2 propertys. One small house and second property was a TIME SHARE.  Yes they counted a time share as aproperty. Third excuse I forget, MOM was so fed up she stopped trying.  A freind of DADS  past a year before dad did. Owned a hardware supply store and his wife got death benefit. Thats bullsh&% .    I never trusted government but now words cant describe the disrespect I have for these misfits in government.   Politicians are like a babys diaper,  give you a load of crap that isnt worth the paper used to clean up the mess they created.
Who in right mind disagrees with this statement? I am 65 and now see the light ,, in 30s nothing bothered me with respect to taxes. I paid my whole life,,, retired,, still I pay property taxes, school taxes,county taxes, and every tax imaginable.. road tolls, gas tax, liquor tax, hotel tax, leaving the country tax, gasoline tax on flying, state sales tax, inheritance tax, cigarette tax (cigars), added health tax, property state sales tax on sale of home, now federal 3.8% property sales tax. Not to mention capital gains of 20 to 30% on selling my business property. Yep, we get to work and pay into medicare / social security along with state / fed taxed dollars, then when spend them we get to pay another 6 to 8% depending on where live. Gee, we see much less than 60% of earned dollars. Maybe these three NOs here, borrowed a computer to vote and live on the street not paying any of the above and only take in the generous donations for the non working people who get money for each child with no dads or working mom. People have no clue to benefits of those unable to work receive. Including housing, food stamps, free prescriptions (oh, and when not covered. i.e. diet tabs, they flip out their insurance card from the non existant dad, who is working, but out of picture in order to obtain government assistance). I am pharmacist and saw too many times, when call to report they have other means of health insurance, I get harrassed by the case worker.The system has become a joke.....thank God, I am retired, just hopefully to recieve WHAT I PAID INTO for 42 years of work.... Thanks BARB,,,for noting, but nothing will ever change,, we, the country will go broke,, hmmm,, we are broke lol... paying 2 BILLION a month interest on National DEBT,,, Wake up people,, you are holding dollars of no value.. no backed by gold or anything of value.. Obama lovers are those getting a ride,,,well,, your kids will be paying for the ride...Good luck to all,, and maybe the two or three who will take time to read and maybe,,,, just maybe believe some of this is correct,,,, the non believers are taking the system for what they can.........thanks for reading,,,
Are you sure you want to delete this comment?
DATA PROVIDERS
Copyright © 2014 Microsoft. All rights reserved.
Fundamental company data and historical chart data provided by Morningstar Inc. Real-time index quotes and delayed quotes supplied by Morningstar Inc. Quotes delayed by up to 15 minutes, except where indicated otherwise. Fund summary, fund performance and dividend data provided by Morningstar Inc. Analyst recommendations provided by Zacks Investment Research. StockScouter data provided by Verus Analytics. IPO data provided by Hoover's Inc. Index membership data provided by Morningstar Inc.