IRS offers a break to 'nanny tax' scofflaws
Employers are required to withhold taxes and pay Social Security and Medicare taxes for all workers to whom they pay more than $1,800. The IRS is making it easier to come clean.
This post is by Arden Dale of The Wall Street Journal.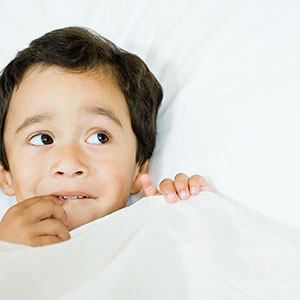 Employing a nanny or other household worker can open a can of worms with the Internal Revenue Service, but the agency wants to make it easier for people who mishandle taxes for their hired help to put things right.
The tax-preparation season is a time when questions often surface about how employers of household help have handled -- or not -- the withholding requirements and other tax issues, financial advisers say. This year, the IRS is allowing more people to enter a special program that eases penalties for those who haven't been following the rules.
A lot of people either aren't familiar with the rules or don't want to be bothered to jump through all the hoops. They may pay a nanny under the table or treat the worker as an independent contractor. That can prompt an audit and penalties.
The IRS, revising a program it started in 2011, has made it easier for those who haven't been following the rules. It lets employers reclassify workers they had been treating as nonemployees or independent contractors. It forgoes interest and penalties, as well as most tax due for previous years, for employers who have been issuing Forms 1099.
Employers with all kinds of workers, not just household help, are affected.
Stephanie Breedlove, who is co-founder of Breedlove & Associates, a household tax and payroll company in Austin, Texas, recalls how one family came to her this year: A nanny they employed had tried to use a tax-preparation company to file her taxes as an independent contractor. That tax preparer refused, insisting she go back to her employers and have them report her pay properly.
This scenario may become more common as the IRS steps up efforts to get employers to follow the rules — which call for the withholding and paying of Social Security and Medicare taxes if a worker is paid $1,800 or more for 2013.
More from The Wall Street Journal and MSN Money:
DATA PROVIDERS
Copyright © 2014 Microsoft. All rights reserved.
Fundamental company data and historical chart data provided by Morningstar Inc. Real-time index quotes and delayed quotes supplied by Morningstar Inc. Quotes delayed by up to 15 minutes, except where indicated otherwise. Fund summary, fund performance and dividend data provided by Morningstar Inc. Analyst recommendations provided by Zacks Investment Research. StockScouter data provided by Verus Analytics. IPO data provided by Hoover's Inc. Index membership data provided by Morningstar Inc.