Deducting medical bills to get harder in 2013
The threshold for deducting medical expenses from your taxes is rising to 10% of income. Should you accelerate some payments?
This post is by Carolyn T. Geer of The Wall Street Journal.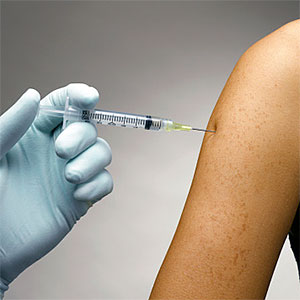 The squeeze is on for folks who rely on the tax code for relief from big medical bills. Starting next year, taxpayers will only be able to deduct medical expenses that exceed 10% of their adjusted gross income.
For years, that threshold has stood at an already formidable 7.5% of income. (People age 65 and older can keep using the old threshold through 2016.) The change affects taxpayers who itemize deductions on Schedule A of the 1040 form instead of taking the standard deduction.
At the same time, contributions to flexible spending accounts — which help cover out-of-pocket medical costs on a pre-tax basis — will be capped by law at $2,500 per year (adjusted for inflation going forward). Previously, employers decided how much employees could contribute to these accounts.
The changes, enacted in 2010 to help fund the health-care overhaul, could hit average earners and the unemployed — or underemployed — hard.
Higher-income earners have always had trouble clearing the hurdle for the medical-expense deduction because medical costs need to be a hefty percentage of income to qualify. Those who owe the alternative minimum tax are already subject to the 10% threshold.
But ordinary taxpayers shouldering high medical costs could feel the pinch.
Starting next year, someone with $50,000 in adjusted gross income will be able to deduct only medical expenses exceeding $5,000, up from $3,750 this year. That's a loss of $1,250 in deductions, for an effective tax increase of nearly $200, assuming marginal tax rates stick at 15% for this group.
Someone with adjusted gross income of $100,000 will lose $2,500 in deductions, causing their taxes to soar $600 or $700, again depending on where marginal tax rates settle for next year.
"That is significant for some people," says Thomas Savino, an accountant in Needham, Mass.
The situation is turning tax planning on its head.
Ordinarily, it makes sense to defer income-tax deductions into years such as 2013, when likely higher tax rates would make the deductions more valuable. "But if the deductions themselves become more limited, they may be worth nothing to you next year," says Ted Sarenski, an accountant and chief executive of Blue Ocean Strategic Capital, a financial planning and investment advisory firm in Syracuse, N.Y.
Consequently, many advisers are espousing a bird-in-hand approach that involves accelerating some medical costs into this year. "The advice we're giving to folks is to have as many things done today as you can," says Sarenski. This might include dental work, elective surgery and anything not covered, or not covered fully, by your health insurance.
It also might include buying some extra supplies for an existing, ongoing medical condition, such as diabetes, or pre-paying some costs you're contractually obligated to pay, such as nursing-home bills for an infirm senior or tuition bills for a disabled child.
In general, you can't deduct payments made today for medical care to be provided "substantially" beyond the end of the year, according to the Internal Revenue Service. However, you can deduct part of a lump-sum life-care fee or "founder's fee" paid to a retirement home — the portion allocable to medical expenses.
And while you can't write your doctor a $5,000 check this year to cover next year's costs in general and deduct it, says Mackey McNeill, an accountant and financial adviser in Bellevue, Ky., you can pay an insurance premium covering you through next April and deduct that.
Also, if you have a child or children getting braces, consider paying the entire bill this year rather than in installments, says Savino. By frontloading, say, $6,000 of orthodontia bills in 2012, a couple with $100,000 in adjusted gross income could easily exceed $7,500 in medical expenses, after adding in the cost of eyeglasses, insurance premiums and the like.
Of course, before you start loading up on medical expenses, make sure you have enough other itemized deductions, such as mortgage interest and state income taxes, to trump taking the standard deduction.
For 2012, the standard deduction is $11,900 for married couples filing jointly and $5,950 for single taxpayers.
The list of deductible medical expenses is wide-ranging. For details about what's deductible — and what isn't — consult IRS Publication 502.
More from The Wall Street Journal and MSN Money:
Scare tactics. Much like Law... Medicine has been exploited by grubbers seeking easy profits. When you go to school for years for your profession, the object is professionalism, not a pariah status. The two professions have a majority of honest ethical forthright and passionate people who do their jobs. The pay is commesurate with capacity. Others exploit. Our old system was ridiculous, ridddled with loopholes, bureaucracy, dunning paper trails and nightmare procedures. If your business cannot do well and fund benefits, you aren't good at what you do. For months we've seen whiners cry foul, but who exactly are they? Are they hands-on or False Elite? So many have been victimized, so many others have exploited. I don't care what our costs are going forward, I care about fixing imbalances and doing what's necessary to restore progress. Costs are a pretty straightforward thing... if no one can pay them then the services aren't rendered and the service provider finds a new vocation. I expect many services to collapse from pretentiousness. We will all be better for the sheering off out the fat and if lean already, regaining the ability to progress faster because we are.  

Every year our taxes go up this way. I used to deduct work related expenses, no more. Tax prep fees, no more. "Our reps" close these loopholes all the time.
Threshold for medical, up, why not, it is a back door tax increase. No ATM fix, so what, it was purposely not indexed for inflation so now it will catch all those deadbeats with incomes over 40,000 who are trying to avoid their taxes. (sarcasm). If you don't think our representative plan ahead think again. The "fiscal cliff", don't worry we will pay more. "Our reps"  are always looking for ways to divide and mislead us, and it is always the other sides fault.


Are you sure you want to delete this comment?
DATA PROVIDERS
Copyright © 2014 Microsoft. All rights reserved.
Fundamental company data and historical chart data provided by Morningstar Inc. Real-time index quotes and delayed quotes supplied by Morningstar Inc. Quotes delayed by up to 15 minutes, except where indicated otherwise. Fund summary, fund performance and dividend data provided by Morningstar Inc. Analyst recommendations provided by Zacks Investment Research. StockScouter data provided by Verus Analytics. IPO data provided by Hoover's Inc. Index membership data provided by Morningstar Inc.