Track your tax refund online
The popular 'Where's My Refund' tool is back this year, with improvements. You can check online to see when your refund was approved and when it was issued.
If you're already filed your tax return, you likely have one important question: Where's my refund?
The IRS, once again, has an app for that. The agency's popular Where's My Refund website tool is back for 2013, with a few improvements. Last year, you could get an estimate of when you could expect your refund. This year, the tool will tell you the date your tax return was received, the date your refund was approved and the date the check was sent or the funds were transferred to your bank. From that point, it's up to the financial institution and the U.S. Postal Service how quickly you'll receive your money.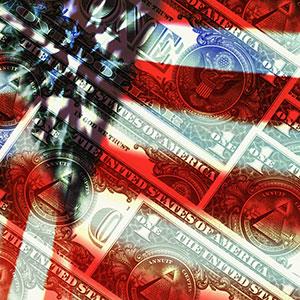 If you file electronically, you should be able to start tracking the status of your refund within 24 hours. If you file a paper return, you will have to wait three to four weeks. You can also track your refund on iPhone or Android using the IRS2Go smartphone app.
The IRS says you can expect your refund within 21 days of filing your return electronically, with a longer wait if you file on paper. Last year, the agency notes, 90% of refunds were issued within that time frame, and the same performance is expected this year.
To check the status of your refund, you will need to enter your Social Security number, your filing status (single, married, etc.) and the exact amount of your refund from your tax return. If you filed a joint return, you can use either Social Security number to check. If you file an amended return, you cannot use this tool to track your refund.
The information is updated every 24 hours, usually overnight, so you need to check only once a day.
You can get more information from the IRS' Frequently Asked Questions page on refunds and from the "When Will I get My Refund" video on YouTube, one of 130 informational videos the agency has posted.
More from MSN Money:

if they taxed u 2800$ u could try donating clothes or old things worth $ for the benefits... but  plz stop bitching clearly u make enough money so the gou't looks at u and just figures u don't need another boat or another floor on ur house/houses... that or ur makin that up to see what people say Mr NA497?

Are you sure you want to delete this comment?
DATA PROVIDERS
Copyright © 2014 Microsoft. All rights reserved.
Fundamental company data and historical chart data provided by Morningstar Inc. Real-time index quotes and delayed quotes supplied by Morningstar Inc. Quotes delayed by up to 15 minutes, except where indicated otherwise. Fund summary, fund performance and dividend data provided by Morningstar Inc. Analyst recommendations provided by Zacks Investment Research. StockScouter data provided by Verus Analytics. IPO data provided by Hoover's Inc. Index membership data provided by Morningstar Inc.