From AGI to EITC: Tax terms you need to know
If you're filling out your own tax return, here are some terms you need to know to get the deductions to which you're entitled and cut your tax bill.
This post is by Lisa Greene-Lewis at U.S. News and World Report.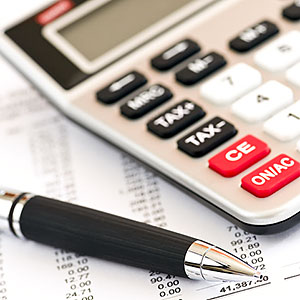 It's officially tax season, and even if you're using tax software to make preparing your taxes easier, you may still want to know what some of the common tax terms flying around mean. Here is a handy glossary:
1040: The official income tax return form printed and distributed by the IRS. There are three versions of the tax form: 1040 (if you're self-employed and/or have itemized deductions), 1040EZ (for single and joint filers with no dependents) and 1040A (you must have taxable income of $100,000 or less and claim the standard deduction).
Adjusted Gross Income (AGI): Your gross income, minus specific adjustments to income, such as contributions made to a traditional individual retirement account or for student loan interest payments. Your AGI directly influences your eligibility to claim many available tax deductions and credits.
Affordable Care Act (ACA): The health care reform law that expands access to health coverage for all Americans and introduces new protections for people who already have health insurance. The requirement to purchase health insurance does not affect 2012 or 2013 tax returns, as the law will take effect in 2014.
Dependent: Someone you support and you can claim as a dependent exemption on your tax return. For each dependent you claim, the exemption knocks $3,800 off your taxable income in 2012 and $3,900 in 2013. Dependents can also make you eligible for other credits and deductions, such as the Child Tax Credit worth up to $1,000 and the Earned Income Tax Credit worth up to $5,891.
Earned Income Tax Credit (EITC): A refundable tax credit for people who earn low to moderate incomes. You may be able to claim a credit worth up to $5,891 even if no income tax was withheld from your pay, but you must file a tax return to receive the credit.
Exemption: Amount that taxpayers can claim for themselves, their spouses and eligible dependents. Each exemption is subtracted from your AGI before tax is figured on the remaining taxable income. You can take one exemption for each person you claim as a dependent, even if your dependent files his or her own tax return. A dependent is either a qualifying child or a qualifying relative.
Filing status: Your status determines the size of your standard deduction and the tax rates that apply to your income. For tax purposes, the filing statuses are single, married filing jointly, married filing separately, head of household and widow or widower.
Itemized Deduction: Expenses that fall under a long list of allowable IRS tax deductions, including dental and medical expenses, charitable contributions and business use of a home or a car. You cannot take itemized deductions if you claim the standard deduction.
Standard Deduction: A fixed dollar amount that can be subtracted from your AGI to reduce the amount of taxes you owe. The standard deduction you can take is determined by your filing status, such as single or married filing jointly.
If you use tax software, you may not need to know what these terms mean, but hopefully this tax glossary killed some of your curiosity and made you a little more tax savvy this season.
Lisa Greene-Lewis is lead CPA of the American Tax & Financial Center at TurboTax.
More from U.S. News & World Report and MSN Money:
DATA PROVIDERS
Copyright © 2014 Microsoft. All rights reserved.
Fundamental company data and historical chart data provided by Morningstar Inc. Real-time index quotes and delayed quotes supplied by Morningstar Inc. Quotes delayed by up to 15 minutes, except where indicated otherwise. Fund summary, fund performance and dividend data provided by Morningstar Inc. Analyst recommendations provided by Zacks Investment Research. StockScouter data provided by Verus Analytics. IPO data provided by Hoover's Inc. Index membership data provided by Morningstar Inc.