Gerard Depardieu's tax woes elicit Russian offer
The actor fled France after it imposed a law hiking tax rates for millionaires to 75%. He's welcome to live in Russia, says Vladimir Putin.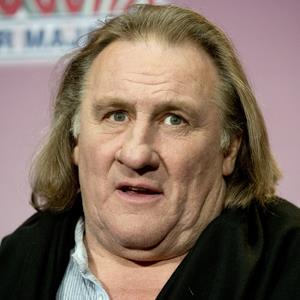 Actor Gerard Depardieu is none too pleased with an emergency decree in France that would tax millionaires at a 75% rate. Luckily, Vladimir Putin came to the rescue and granted the actor a Russian passport.
The Kremlin's website
said that
Depardieu applied for citizenship in Russia, and Putin signed an executive order approving the request. It's unclear whether Depardieu will actually become a Russian. He has renounced his French citizenship and moved to tax-friendly Belgium -- a popular refuge for wealthy French fed up with high taxes.
Depardieu would certainly hold on to more cash in Russia, a country with a 13% flat income tax rate, the Christian Science Monitor
reports
.
Putin and Depardieu appear to be friends. The Russian president has said as much, and at a recent press conference added that "if Gerard really wants to have a residence permit or a Russian passport, you can consider it done, the issue solved positively," the Monitor reports.
The 75% tax rate on incomes over $1.3 million has hit a roadblock in France, however. The country's Constitutional Council overturned the law in response to a motion by opposition conservatives,
reports
the International Herald Tribune. That was a major setback for Socialist President François Hollande, who had made the 75% rate one of his signature efforts.
The rate is supposed to be temporary. France has so few millionaires that it was estimated only about 1,500 people would end up taxed at that level, the IHT reports.
France's prime minister, Jean-Marc Ayrault, said Depardieu's decision to flee to Belgium was "rather pathetic." Even though everyone loves Depardieu, "to pay a tax is an act of solidarity, a patriotic act," he added in an interview on French television.
That led Depardieu to publish an angry response in a French newspaper. Here's part of his letter:
I have never killed anyone. I do not believe I have been demeritorious. I paid 145 million euros in taxes over 45 years. I employed 80 people in companies that were created for them and that are managed by them.




I am to be neither pitied nor praised, but I reject the term "pathetic."




Who are you to so judge me, I ask you Mr. Ayrault, prime minister of Mr. Hollande. I ask, who are you? In spite of my excesses, my appetites and my love of life, I am a free man, sir. And I shall remain respectful.
More on Money Now

DATA PROVIDERS
Copyright © 2014 Microsoft. All rights reserved.
Fundamental company data and historical chart data provided by Morningstar Inc. Real-time index quotes and delayed quotes supplied by Morningstar Inc. Quotes delayed by up to 15 minutes, except where indicated otherwise. Fund summary, fund performance and dividend data provided by Morningstar Inc. Analyst recommendations provided by Zacks Investment Research. StockScouter data provided by Verus Analytics. IPO data provided by Hoover's Inc. Index membership data provided by Morningstar Inc.