Apple could make hundreds of millions in school deal
The tech giant is selling each iPad at a higher price than its retail cost.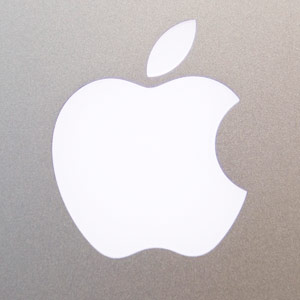 By Louis Bedigian
The Cupertino, California tech giant has persuaded the Los Angeles Unified School District to purchase iPads for all of its campuses.
According to the LA Times, Apple (AAPL) will earn $30 million on the deal, which consists of iPads that will be sold for $678 each.
This is considerably more than the retail prices of both the 16GB ($499) and 32GB ($599) models. Apple has reportedly justified the added expense because it pre-loaded each tablet with educational apps, the details of which were not revealed.
Today's $30 million pay day is just the beginning.
"…By choosing Apple as the sole vendor, the district also made a de facto commitment to spend hundreds of millions of dollars with the Cupertino, Calif.-based digital giant over the next two years," LA Times' Howard Blume wrote.
Microsoft (MSFT) fought against the all-inclusive Apple deal, arguing that by signing with just one company, Los Angeles schools would miss out on industry price cuts, future (non-Apple) innovations and other potential benefits that competing tablets may offer. (Microsoft owns and publishes Top Stocks, an MSN Money site.)
With a vote of six to zero from the Board of Education, however, the deal is all but guaranteed to proceed as planned.
At $678 per tablet, Apple will sell more than 44,200 units to Los Angeles schools ($30 million revenue / $678 unit price = 44,246 units). In addition to the "hundreds of millions of dollars" that could be made over the next 24 months, third-party manufacturers could also benefit by selling accessories to the school district. Older students, for example, might need keyboards for their tablets, which Apple does not provide.
This is just one of many major corporate and education deals that Apple has signed over the last several years.
In February, Apple made headlines when it secured a massive deal with Home Depot (HD). The home improvement retailer purchased 10,000 iPhones in order to replace the aging BlackBerry (BBRY) devices that were previously employed.
Needless to say, this did not have a positive effect on BlackBerry's shares, which plummeted more than 4% after Home Depot confirmed that the company was making the switch to iOS.
This switch came after BlackBerry released its long-awaited mobile OS, BlackBerry 10.
Meanwhile, the LA Unified School District did not seem to be interested in delaying the vote until after the next versions of Android, Windows 8 and Windows RT are unveiled.
More from Benzinga
ABOUT TECHBIZ
Start investing in technology companies with help from financial writers and experts who know the industry best. Learn what to look for in a technology company to make the right investment decisions.