Verizon-Vodafone split could be a win-win
The reported buyback could make the largest mobile phone company in the US stronger while giving its longtime British partner an infusion of cash.
It could end up being one of the largest telecommunications deals ever -- and might change the sector's landscape for years to come. Britain's Vodafone Group (VOD) is in talks with Verizon Communications (VZ) about selling the U.S. company its 45% stake in their joint venture, Verizon Wireless.
Vodafone shares jumped more than 8% Thursday, following the company's confirmation that negotiations -- often rumored to be happening in the past -- were indeed now underway. Verizon rose nearly 3%.
Verizon Wireless is already America's largest and most profitable mobile phone company. Its market capitalization is around $138 billion, and second-quarter net income was $6.6 billion, up 16% year over year on revenue of about $30 billion.
Reports say Verizon could pay Vodafone up to $130 billion for full ownership in the venture -- and according to Bloomberg, Verizon is working with banks to line up financing for about half of the deal.
The buyout would be just the latest in a series of mergers and acquisitions that have been reshaping the mobile phone industry, and would end a partnership between Verizon and Vodafone that goes back to 1999.
Although such a breakup has been generated plenty of speculation in the past, Verizon appears to have timing on its side now. Its share price hit a 13-year high in April, and while the stock has fallen some 14% since that peak, it still gives the company the financial flexibility needed for a buyout of this magnitude.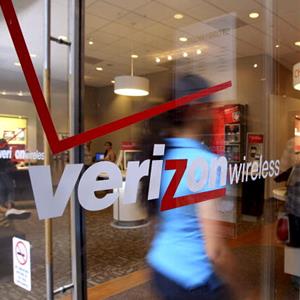 For Vodafone, the deal would provide a financial shot in the arm and could hugely benefit its attempts to revive operations in a financially weakened Europe. A buyout would also bring an end to what one analyst calls the volatile and years-long "soap opera" relationship between Verizon and Vodafone.
So, is this a win-win for telecom's odd couple? Vodafone reportedly has over $30 billion of debt, and the potentially huge cash infusion from Verizon would allow it to pursue new opportunities in Europe, as well as in emerging markets and in Africa.
And while Verizon would have a sizable new long-term debt burden to deal with, consolidating its wireless operations under one roof would help bring in new revenue. And by owning 100% of what one analyst told Forbes was "arguably the best wireless asset in the country," Verizon would have new strength in an increasingly competitive wireless industry.
That will come in mighty handy given the intense competition it faces, especially from AT&T (T). At this early stage -- and there are no guarantees Verizon and Vodafone will come to terms -- investors seem optimistic about all parties involved, bidding up all three companies' shares on Thursday's news of the breakup talks. They're anticipating that telecom's transformed landscape could be newly profitable.

More from Top Stocks

ABOUT TECHBIZ
Start investing in technology companies with help from financial writers and experts who know the industry best. Learn what to look for in a technology company to make the right investment decisions.