Stay calm as Twitter IPO frenzy builds
Given the many uncertainties -- and with Facebook as an object lesson -- wait until after the offering for the hype to die down.
Twitter
's
plans for an initial public offering, which of course were announced with a tweet, have sent the financial media into a tizzy that will only get worse as the appointed day nears.  
The deal, which is expected to value the microblogging site at more than $10 billion, has already ignited a battle between the New York Stock Exchange and Nasdaq over where the stock will be listed. Investors around the world are no doubt eager to get in on the biggest tech IPO since
Facebook
(
FB
)
.
But whether the reality will match the hype is hard to say.
There's little doubt that Twitter is profitable, though how much it earns is anybody's guess. Ramping up big sites can be expensive given the amount of equipment and personnel needed. According to The New York Times, analysts expect Twitter to net $600 million in revenue this year and $950 million next year. Whether it can maintain its current growth rates also isn't clear.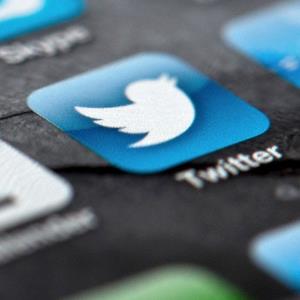 Twitter is keeping details of its finances secret because it qualifies under SEC rules as an "emerging growth company" with less than $1 billion in annual revenue and, therefore, isn't subject to the usual disclosures, at least not yet. It's pursuing this strategy to keep expectations in check. One reason Facebook's IPO was a flop was that Wall Street expected too much too soon from the social network.
Though Twitter is likely profitable, that's no guarantee the IPO will be a success. Facebook was swimming in cash when it first sold shares to the public last year, but the stock wound up tanking anyway and has only recently covered.
Wall Street has many questions for Twitter, such as how well its simple ad formats, such as "promoted tweets" are resonating with users and how much companies are willing to pay for them.  
The other challenge in Twitter's IPO is timing. IPOs are difficult for most individual investors to get in on, particularly with a hot company like Twitter because demand far outstrips supply. A better strategy for most investors might just be to wait until the frenzy dies down.
The hype around the stock will ebb eventually, and it will lose its luster with Wall Street. It happened to Facebook and to other one-time media darlings such as
Apple
(
AAPL
)
and
Google
(
GOOG)
. Only after the bubble bursts should investors with a high tolerance for risk buy Twitter shares.
Jonathan Berr does not own shares of the listed stocks. Follow him on Twitter @jdberr.
ABOUT TECHBIZ
Start investing in technology companies with help from financial writers and experts who know the industry best. Learn what to look for in a technology company to make the right investment decisions.