A new month, a new Apple unveiling
Reports say the company will launch a high- and low-end iPhone at the same Sept. 10 event.
Apple (AAPL) has asked assembler Hon Hai Precision Industry to ship a new high-end and low-end iPhone in early September, the Wall Street Journal reported Monday. This confirms informed rumors that Apple will launch new iPhones at a Sept. 10 event.
The low-cost model would come with a plastic case instead of the iPhone's now standard metal case, reports from suppliers indicate. The cases for both models would come in multiple colors. News reports also say that the phone size and the screen size will remain the same as with current models. If Apple follows its typical launch pattern, the new phones would go on sale about 10 days after the launch event.
Wall Street's expectations for the new phones are heady. Analysts are projecting total iPhone shipments will rise to 35 million in the calendar third quarter -- that's a 30% increase over the calendar third quarter of 2012 -- and then climb further to 55 million phones in the fourth quarter.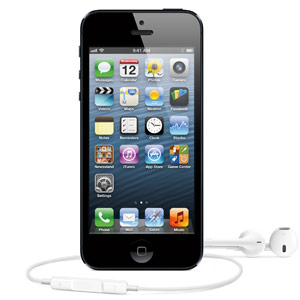 Just as important as the absolute number of phones will be the breakdown between the high- and low-end models -- with analysts hunkering down to see if the low-cost iPhone cannibalizes high-end sales or, as Apple hopes, increases the iPhone's market share in developing economies such as China.
Plans from Apple competitors seem to confirm the rumored September 10 launch date for new iPhones. Samsung (SSNLF), for example, plans a September 4 launch event for a new large-screen Galaxy Note "phablet" (a phone/tablet hybrid) and a smart watch called "Galaxy Gear."

Apple's shares closed up 1.08% Monday at $507.74. The stock is up 20.2% in the 30 days ended on August 19. Apple is a member of my Jubak's Picks portfolio.

Full disclosure: I don't own shares of any of the companies mentioned in this post in my personal portfolio. When in 2010 I started the mutual fund I manage, Jubak Global Equity Fund, I liquidated all my individual stock holdings and put the money into the fund. The fund may or may not now own positions in any stock mentioned in this post. The fund did own shares of Apple as of the end of June. For a full list of the stocks in the fund as of the end of June see the fund's portfolio.
MSN Money on Twitter and Facebook
Like us on Facebook: MSN Money and Top Stocks
Follow us on Twitter: @msn_money and @topstocksmsn
ABOUT TECHBIZ
Start investing in technology companies with help from financial writers and experts who know the industry best. Learn what to look for in a technology company to make the right investment decisions.