Foxconn 'strike' shouldn't sink iPhone 5
Apple production is normal, but the details are fuzzy after a labor dispute in China.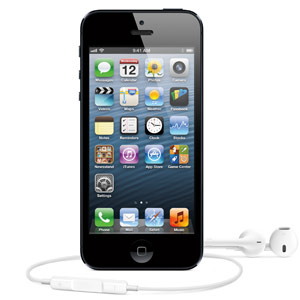 Depending on whom you believe, workers at the Chinese Foxconn plant making Apple's (AAPL) iPhone 5 may or may not have gone on strike Friday to protest new quality control measures.
How does that affect potential iPhone 5 users? Probably not in the slightest.
Forbes contributor Tim Worstall may have summed it up best Saturday with the headline "Very small number of people far away shout at their managers" to describe the 4,000 workers who walked out or went on strike Friday to protest Apple's new quality standards.
The problem is that Foxconn told Reuters on Monday that workers didn't strike over the standards, being asked to work through China's weeklong National Day holiday or for any other reason.
So what gives? Let's start at the beginning: According to a press release Friday from watchdog group China Labor Watch, 3,000 to 4,000 workers walked off the job in Zhengzhou in protest of strict quality-control requirements. Apparently, a few iPhone 5 models had been shipped with scratches on their cases and inspectors had been brought in to lean on the line workers.
Not fond of having their shoulders looked over, the workers supposedly beat up one of the offending inspectors and forced 100 to stop doing their jobs. China Labor Watch also insisted that workers had been forced to work through the weeklong National Day holiday. After 2,000 employes rioted at a Foxconn facility in Taiyan, China, last month and temporarily shut it down, this had to be terrible news, right?
Kind of. Foxconn told Reuters over the weekend that there was no widespread strike or work stoppage and that there were only two small, brief disputes on Oct. 1 and Oct. 2.

Does that mean some quality-control guy did not in fact get stiff-armed by an irate iPhone assembler? No, but Foxconn spokesperson Liu Kun's assertion Monday to Chinese news agency Security Times that 300 to 400 employees were involved in a strike last Friday -- but the standoff lasted only two hours with no impact to the Zhengzhou factory's production -- suggests the scuffles may be smaller in scale than China Labor Watch estimated.

Li Kun also added that the labor unions are communicating with the protesters and that the case was considered closed. Foxconn employees working during the holiday, Li Kun says, are doing so voluntarily and will be paid nearly three times their normal hourly wage.
Even if the number of strikers was correct at 4,000, Foxconn has 250,000 workers assigned to Apple products alone. Worstall suggests that 4,000 would be only about 1.5% of Foxconn's Apple workforce and wouldn't put a noticeable dent in output. The scratches are definitely an issue, and PC Magazine says they have held up production of the iPad Mini, which uses the same panel material as the iPhone 5.
However, with Foxconn reporting that production is moving along as scheduled and Apple not reporting any supply problems here in the U.S., the only immediate fallout from this kerfuffle seems as superficial as a few light iPhone case scratches.
ABOUT TECHBIZ
Start investing in technology companies with help from financial writers and experts who know the industry best. Learn what to look for in a technology company to make the right investment decisions.