Could Facebook's fall crush Instagram?
The photo-sharing app hit the jackpot when it was bought by the social network for $1 billion, but now its value is dwindling.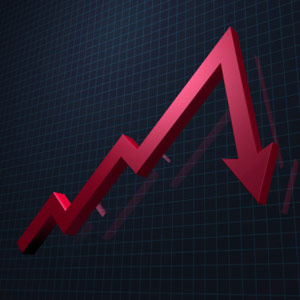 Facebook (FB) caught the tech world off guard in April when it bought the photo-sharing app Instagram for $1 billion -- a surprising sum for "a smart set of photo filters and the tools to share them," says Alex Klein at The Daily Beast. 
But that was back in the good old days, when investors were breathlessly hyping Facebook's IPO and prepared to cut the social network a little slack. 
Since the failed IPO, Facebook's share price has been cut in half, and no one may regret the buyout more than Instagram, whose value has plunged alongside Facebook's. 
A look at how things have changed:
How does Facebook's share price affect Instagram? 
The $1 billion hasn't officially changed hands yet, and "Facebook did not agree to pay $1 billion in cash," says Steven Davidoff at The New York Times. Instagram will get $300 million in cash and 23 million shares in Facebook, which were valued at $30 a share at the time of the deal. Today the shares are worth $19. That means Instagram is worth about $740 million, or 25% less than what Facebook offered. The value could keep falling until the two sides finalize the purchase. Indeed, the deal "to acquire Instagram in April is starting to look like a bargain," says Rallye Lexus at Mashable.
Why hasn't the deal been finalized?
The buyout had to go through several regulatory hurdles, and it only just received approval from the Federal Trade Commission. Facebook and Instagram are still waiting for approval from the state of California. "The antitrust delay is what has really hurt Instagram," Davidoff says.
Could Instagram have gotten a better deal?
Yes. Most stock deals come with provisions that ensure a fixed dollar value, meaning Facebook would give Instagram more shares if the stock price fell. The deal "appears to be a very hastily negotiated deal by some young executives inexperienced in the world of mergers and acquisitions," Davidoff says.
Should Instagram have known Facebook's stock would slide?
Hindsight is 20/20. However, "there were early warning signs that the currency of Facebook shares was primed for a fall," Klein says. "In fact, the Instagram deal itself was a flashing yellow light" that Facebook doesn't always make great decisions. However, "let us not forget that $738 million is a lot of money for a photo app company with 13 employees," says Rebecca Greenfield at The Atlantic. "Even if Facebook's stock sinks to zero, these guys still get $300 million."
More from The Week
DATA PROVIDERS
Copyright © 2014 Microsoft. All rights reserved.
Fundamental company data and historical chart data provided by Morningstar Inc. Real-time index quotes and delayed quotes supplied by Morningstar Inc. Quotes delayed by up to 15 minutes, except where indicated otherwise. Fund summary, fund performance and dividend data provided by Morningstar Inc. Analyst recommendations provided by Zacks Investment Research. StockScouter data provided by Verus Analytics. IPO data provided by Hoover's Inc. Index membership data provided by Morningstar Inc.
ABOUT TECHBIZ
Start investing in technology companies with help from financial writers and experts who know the industry best. Learn what to look for in a technology company to make the right investment decisions.