Qualcomm shows it can keep its momentum
The company announces a significant dividend increase, which is a show of faith by the board of directors.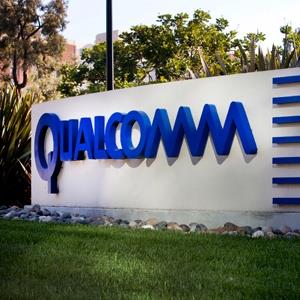 On Wednesday,
Qualcomm
(
QCOM
) announced it would increase its dividend by 40% -- to 35 cents a share from 25 cents -- and would start a new $5 billion share repurchase program. (That program will replace an older, $4 billion plan that still had $2.5 billion in purchasing power left.)
I see this as, first, a move to keep up with the Apples of the world by hiking the yield on the shares -- about 2% after Wednesday's move -- to a level roughly comparable to the 2.65% yield on
Apple
(
AAPL
) or the 2.65% yield on shares of
Cisco Systems
(
CSCO
). Certainly Qualcomm has the cash flow and the cash balances to keep up.
Second, the dividend increase is a strong vote of confidence by the company's board in Qualcomm; that it will be able to keep up the pace of recent quarters. Unlike a share buyback, which can be announced and then never completely executed, a dividend is a major commitment of company cash, and company boards know that the company's share price will get pummeled if they have to cut the payout.
As of Dec. 30, Qualcomm had cash and cash equivalents of $10.1 billion onshore and $18 billion offshore.
Qualcomm is a member of my 
Jubak's Picks
portfolio. On Jan. 31 I raised my 12-month target price on the shares to $82 from $77. The dividend and the buyback are transfers of cash from the company to shareholders; and while an increase to a 2% yield is appreciated, I don't see the move as a reason to raise my target price at this point.

At the time of this writing, Jim Jubak didn't own shares of any companies mentioned in this post in personal portfolios. When in 2010 he started the mutual fund he manages, Jubak Global Equity Fund (JUBAX), he liquidated all his individual stock holdings and put the money into the fund. The fund may or may not own positions in any stock mentioned. The fund did own shares of Qualcomm at the end of September.
For a full list of the stocks in the fund as of the end of the most recent quarter, see the fund's portfolio here. 
ABOUT TECHBIZ
Start investing in technology companies with help from financial writers and experts who know the industry best. Learn what to look for in a technology company to make the right investment decisions.