Inside Wall Street: Gilead is a must-own biotech
The leader in the treatment of HIV/AIDS can also own the hepatitis C market.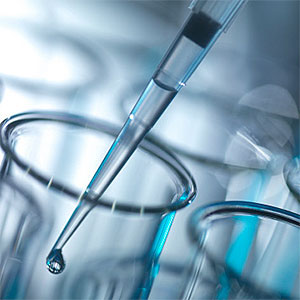 Gilead Sciences (GILD) isn't just a leader in biotechnology, it's a must-own stock for investors who want to reap the rewards from the sector.
Other biotech majors, led by Amgen (AMGN), have their attractions. But Gilead has emerged as the leader in the treatment of both HIV and hepatitis and that has prompted S&P Capital IQ to give the stock its highest recommendation of 5 STARS, or "strong buy" rating.
"We consider Gilead to be a core biotechnology holding and well positioned for sustained long-term growth," says S&P's biotech analyst Steven Silver. 
The stock has performed impressively, climbing from $24 a share a year ago to a 52-week high of $58 this year. Some big investors are confident it will keep going. They expect Gilead will hit the high $80s as it continues to develop and gain approval for the drugs in its pipeline.
Maxim Group's biotech analyst Jason Kolbert is one big bull on Gilead, and his valuation model sees the stock climbing to $88 a share. "Our assumptions for Gilead are differentiated around our assumed pricing for HCV STR and include estimates for Japan," says Kolbert, who projects the company "can generate sufficient free cash flow through the end of this decade."
Kolbert notes that one very positive development is the recent recommendation by the U.S. Preventive Task Force for baby boomers -- people born from 1945 through 1965 -- to have one-time screening for hepatitis C (HCV), "based on the fact that previous recommendations of targeted screening misses up to two thirds of the infected patients."
He points out that HCV progression is slow and can be asymptomatic, but that the risk of liver damage increases with time. HCV testing in baby boomers, combined with new, easy-to-manage, all-oral QD STR therapies should drive patient identification. This, combined with the Affordable Care Act provisions, will drive insurance plans to provide HCV screening at no charge to patients, says Kolbert. "This is a big deal for Gilead and the HCV treatment space."
"This supports our thesis on Gilead that the HCV marketplace is there and will expand driven by identification of the hidden prevalence of the diseases," says Kolbert. He expects to see HCV prevalence in the U.S. revised upwards as baby boomers get screened.
S&P's Silver says that Gilead's major entry into the lucrative hepatitis C market will be a key driver of growth and should complement the company's leading HIV/AIDS franchise, which is "currently garnering around 85% market share among new patients starting their therapy, and in our view more than 70% overall."  
Last month, Gilead announced that the FDA has granted "priority review" to the company's new drug application for sofosbuvir, a once-daily oral nucleotide analog inhibitor for the treatment of chronic hepatitis C virus infection. The drug, once approved and marketed, should add greatly to Gilead's bottom and top lines.
Silver forecasts Gilead will earn $1.92 a share for 2013 and $2.63 for 2014, vs. last year's $1.64. Gilead has $2.5 billion in cash and $7.5 billion in total debt after its acquisition of Pharmasset in January 2012.

Gene Marcial wrote the column "Inside Wall Street" for Business Week for 28 years and now writes for MSN Money's Top Stocks. He also wrote the book "Seven Commandments of Stock Investing," published by FT Press.
MSN Money on Twitter and Facebook
Like us on Facebook: MSN Money and Top Stocks
Follow us on Twitter: @msn_money and @topstocksmsn
ABOUT TECHBIZ
Start investing in technology companies with help from financial writers and experts who know the industry best. Learn what to look for in a technology company to make the right investment decisions.