Samsung's Android dominance worries Google
The two tech giants have a massively successful smartphone partnership -- maybe too successful.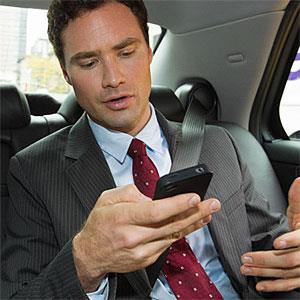 The partnership between
Google
 (
GOOG
) and
Samsung
(
SSNLF
) has been a spectacular win for consumers, producing not just the best Androids, but some of the best smartphones ever. 
The South Korean company's line-up of Galaxy devices dominates the Android market, accounting for 40% of the devices sold. That sizable slice of the pie, however, reportedly has some Google executives more than a little worried.
The
Wall Street Journal
reports that Google's top brass is concerned that "Samsung has become so big" that it could "flex its muscle to renegotiate their arrangement and eat into Google's lucrative mobile-ad business."
Now, as top executives from the world's mobile industry gather in Barcelona, Google is meeting with other companies in hopes that their Android devices can keep Samsung's leverage in check by providing legitimate competition, the people said. The internet-search company is hoping new Android devices from manufacturers such as HTC Corp. and Hewlett-Packard Co. can challenge Samsung, they said. [Wall Street Journal]
Last year, Samsung shipped close to 200 million more Android smartphones than its closest competitor, second-place Huawei Technologies. That success has benefited both Google and Samsung -- Google earns mobile-ad revenue, and Samsung gets a 10% cut. But now, higher ups like Android head Andy Rubin fret that the South Korean phone-maker may soon have too much bargaining power, and will inevitably demand a better licensing deal, better access to Android technology, and a bigger chunk of the profits. 
According to Journal sources, Rubin has stated that Google's recent acquisition of Motorola Mobility serves "as a kind of insurance policy against a manufacturer such as Samsung gaining too much power over Android."
"Sounds about right," says Charles Cooper at
CNET
. "I suppose the bigger shock would be if Rubin had been oblivious to any of this."
Samsung's emergence the last few years ranks as one of the more remarkable stories in the technology business. It wasn't so long ago that this was little more than a big OEM (original equipment manufacturer) supplier. Now it's the world's biggest maker of Android-based hardware. [...] For a company like Google, which has been able to call the shots for most of its (relatively) young history, I suppose it's a good problem to have — the flip side of success. [CNET]
"This isn't a new theme," says Steve Kovach at
Business Insider
. "Publicly, Google has said it plans to treat all Android partners equally and will continue giving the operating system away for free." But if Samsung starts demanding too much, Google could begin closing off Android and "give Motorola all the latest and greatest features." Hence, the rumored X Phone, a top-of-the-line device reportedly being developed by Google and Motorola, and set to launch later this year. 
That's not to say Samsung would be left in the cold. Not only does it have its own operating system for low-end devices -- Tizen -- but Samsung also builds phones for Windows, says Denvindra Hardawar at
VentureBeat
. "Just imagine if Samsung replicated the Galaxy S line's success on Windows Phone." It'd be a big win for
Microsoft
(
MSFT
), and a major blow to Android. (Microsoft owns and publishes Top Stocks, an MSN Money site.)
That said, even the most productive business relationships have their complications -- Samsung, after all, manufactures parts for
Apple's
(
AAPL
) iPhone. Google and Samsung are partners for now and the foreseeable future. But the balance of power -- which once tipped squarely in Google's favor -- clearly isn't what it used to be.
DATA PROVIDERS
Copyright © 2014 Microsoft. All rights reserved.
Fundamental company data and historical chart data provided by Morningstar Inc. Real-time index quotes and delayed quotes supplied by Morningstar Inc. Quotes delayed by up to 15 minutes, except where indicated otherwise. Fund summary, fund performance and dividend data provided by Morningstar Inc. Analyst recommendations provided by Zacks Investment Research. StockScouter data provided by Verus Analytics. IPO data provided by Hoover's Inc. Index membership data provided by Morningstar Inc.
ABOUT TECHBIZ
Start investing in technology companies with help from financial writers and experts who know the industry best. Learn what to look for in a technology company to make the right investment decisions.