Apple headed to $800 per share
With the stock now trading above $700, it should have no problem going higher.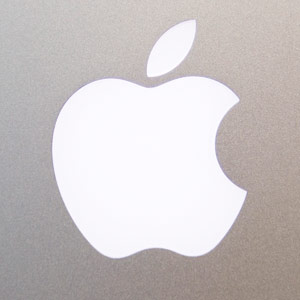 By Oliver Pursche
News media and analysts have been writing about the
Apple
(
AAPL
) iPhone 5 since iPhone 4S sales slowed and the gadget maker reported disappointing earnings for the first time in a long time.
Many of the opinions at the time went something like "Sales were slower than usual at Apple, but it's just in anticipation of the iPhone 5." And while that seemed like an easy call -- if not downright lazy -- it looks like it was the right one. 
The stock traded above $700 for the first time on Tuesday. Next target: $800. I think Apple has the umph to do it.  Here's why: 
Preorders: The company announced that it sold more than 2 million of the iPhone 5 in the first 24 hours of preordering. That's twice the rate at which the company sold the iPhone 4S.

Global sales: The iPhone 5 will roll out worldwide to more than 22 countries on September 28.
Carrier sales: Customers ordered more iPhones from AT&T (T) than any previous model both on its first day of preorders and over the weekend.
Growth in global sales: Apple's plans for an iPhone 5 ramp to 240 carriers in 100 countries by year end. This is very aggressive, but given consumer pull through, in my view it's achievable.

Legal maneuvers: On Friday, a judge at the International Trade Commission said in a preliminary ruling that Apple did not violate patents owned by Samsung Electronics (SSNLF) in making the iPod touch, iPhone, and iPad. 
There is a bear case to be made here. Within the realm of Donald Rumsfeld's "unknown unknowns," things could go very wrong in unforeseen ways. After all, who would have thunk the
Facebook
(
FB
) IPO would be such a disaster, taking with it more than $50 billion of shareholders money?  And, while I digress here, next time you run into a "master of the universe" investment banking type in a bowtie and suspenders, you might want to remind him or her that the lead underwriters on the Facebook deal overshot the valuation by an amount approximately equal to the
GDP of Bolivia
. 
The unknown unknowns notwithstanding, I feel confident that Apple will break $800 a share. The long customer lineups will appear and the phones will ship, and we haven't even brought up the iPad mini yet.

More from Minyanville
ABOUT TECHBIZ
Start investing in technology companies with help from financial writers and experts who know the industry best. Learn what to look for in a technology company to make the right investment decisions.