Why you should never underestimate Intel
The company makes stealth moves in markets others have given up on.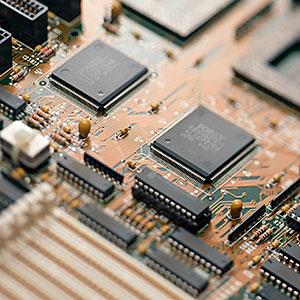 I don't think it's wise -- or profitable -- to ever underestimate
Intel
's (
INTC
) patience. Recent product announcements and news on design wins show that the company continues its long-term attack on markets that Wall Street seems to have concluded Intel can never win. (Intel is a member of my
Dividend Income portfolio
. It has a dividend yield of 4.2%.)
"Never" is a long, long time.
First, Intel announced a slight upgrade on its Atom chip -- the Z2580 -- at February's Barcelona Mobile World Congress. And that was almost immediately followed by news that China's ZTE, the fourth biggest seller of mobile phones in the world, has decided to use it in some of its new phones. This is an important follow up to Intel's win with the Motorola Razr phone last year.
Intel still doesn't have a central position in mobile phone silicon but it is no longer completely locked out of that market and the company even has some momentum. The Atom Z2580 does look like it has closed some of the graphics gap with chips from
ARM Holdings
(
ARM.LN
in London and
ARMH
in New York.)
Second, Intel has beaten out
Taiwan Semiconductor Manufacturing
(
TSM
), the largest independent chip foundry in the world, to build chips for
Altera
(
ALTR
), a leader in field programmable gate array technology. Altera will continue to use Taiwan Semiconductor to manufacture chips on older production technology, but will move to Intel's factories when 14-nanometer lines go into production.
Taiwan Semiconductor dominates the $30.7 billion chip foundry market, but Intel continues to build shares with recent deals with
Cisco Systems
(
CSCO
) and now Altera. Making chips for other companies is a critical move if Intel hopes to capitalize on its huge investment in chip fabs and chip-making technology.
Third, Intel TV. The company is working on a set top box for introduction in 2013. Intel TV has long been a rumor in Silicon Valley but Intel finally confirmed the effort in February. The idea is a set-top box, sold directly to consumers, that works with a service that combines live TV, video on demand, and a catch-up component similar to the BBC's iPlayer that lets viewers watch anything that aired on BBC within the last week.
This may sound like just another set top box, such as the one you've already got on top of your TV from a cable company, but there are significant differences. Intel TV is independent of what broadband pipe you use. Intel TV won't care if you use coaxial cable, fiber optic cable or wireless access. You'll be able to switch providers with no effect on your TV service. You'll be able to move across town or across country and keep the same TV service -- just as you do now with your phone number when you switch service providers. It's built around the concept of cloud-based content from the beginning. (Not surprising given the number of server chips Intel sells already.) So a user might have access to every program for seven days (the BBC model) without having to record them on a home DVR because the content would be available in the cloud. And, finally, the service would be device neutral with delivery to every display you own from computer to TV to mobile phone.
Do I expect Intel to get Intel TV right from the beginning? Absolutely not. Although I think it will come closer than you might think. You see, patient Intel has been down this road before as one of the original partners of the not terribly successful Google TV effort. And more recently the company helped developed
Comcast
's (
CMCSA
) X1 service and gateway device. Comcast is slowly rolling out this next generation platform -- universal search; live, recorded and on-demand content; intuitive menus and graphic user interfaces with social media capabilities and personalization capabilities. I'd assume that Intel learned a little something from that effort.
And on its track record, the company has the patience to keep chasing the learning curve. Not that it doesn't have a reasonable amount of experience in building a box that sits in one place, that connects to the Internet, that uses lots of graphic  processing, and that relies on multiple processors for multi-tasking and speed.
Sounds kinda like a PC, doesn't it?

At the time of this writing, Jim Jubak didn't own shares of any companies mentioned in this post in personal portfolios. When in 2010 he started the mutual fund he manages,
Jubak Global Equity Fund
(JUBAX)
, he liquidated all his individual stock holdings and put the money into the fund. The fund may or may not own positions in any stock mentioned. For a full list of the stocks in the fund as of the end of the most recent quarter,
see the fund's portfolio here
.
ABOUT TECHBIZ
Start investing in technology companies with help from financial writers and experts who know the industry best. Learn what to look for in a technology company to make the right investment decisions.