Why Intel is on a spending binge
PC sales have been sluggish for a while. That's why the company's planned capital budget might be a head-scratcher.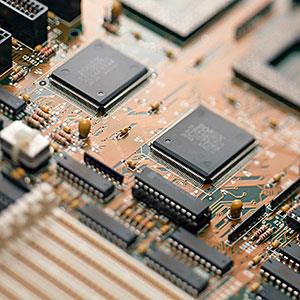 When I added
Intel
(
INTC
) to my
dividend income portfolio
on Jan. 11, I wrote that the stock had tumbled in the last 12 months on fears of the continued slowdown in the PC market. And I said that I saw signs that Intel's foundry business, the business of making chips for other chipmakers, was starting to pick up speed. The growth of that business could transform the way investors thought of Intel again, I added.
Well, both those trends, the bad and the good, have been in evidence in the last few days.
On Jan. 17, after the close of the New York markets, Intel reported fourth-quarter earnings of 48 cents a share, 3 cents a share above the Wall Street consensus, on revenue of $13.48 billion (versus the $13.53 billion consensus.) Gross margins in the quarter came in at 58% against the company's guidance of 57% (plus or minus two percentage points.)
As expected, it was the PC group (63% of revenue) that killed the quarter. Revenue from that unit at Intel fell 1.5% from the third quarter and dropped 6% year over year. Those numbers are worse than they seem since Intel's PC business traditionally reports 5% to 7% revenue growth in the fourth quarter.
Guidance for 2013 wasn't any worse than Wall Street had expected, but no better either. The company told analysts to look for revenue to grow in the low single digits. That works out to a range of $53.9 billion to $59.4 billion in revenue for the year. (Wall Street projections are at $54.4 billion.) Gross margins will come in at 60% (plus or minus two percentage points.) That would be a drop of about 2 percentage points from 2012. The drop is mostly a result of start up costs on new 14 nanometer production lines.
The big surprise -- and one that left analysts scratching their heads -- was a large projected increase in capital spending for 2013. Intel will spend $13 billion next year, well above the official Wall Street estimate of $10 billion to $11 billion and even further above the unofficial "whisper" estimate of $8 billion to $10 billion. Much of the spending seems to be dedicated to equipment for 14-nanometer and 10-nanometer production that would add to capacity in 2014-2015.
Why, analysts wound up asking, would a company that is experiencing falling revenue on lower PC chip sales plan to spend so aggressively on equipment?
The answer lies, I think, in a Jan. 17 story from Bloomberg that Intel had signed
Cisco Systems
(
CSCO
) as a customer for its foundry operations. (Neither Intel or Cisco would confirm the deal to Bloomberg.) Intel already sells its own chips to Intel, but the new deal would, for the first time, have Intel manufacture chips designed by Cisco. This deal would be Intel's first foundry agreement from a major chip user. The only companies that Intel has announced to data are three small designers of programmable logic and networking chips: Tabula, Achronix Semiconductor, and Netronome Systems.
Intel's shares closed Friday down 6.3% to $21.25. That has moved the yield -- the reason
the stock is in the
dividend income portfolio
 after all -- to 4.1% on trailing 12-month dividends. On the recent quarterly dividend rate of 22.5 cents a share, the dividend yield is 4.3%.

At the time of this writing, Jim Jubak didn't own shares of any companies mentioned in this post in personal portfolios. The mutual fund he manages, Jubak Global Equity Fund (JUBAX), may or may not own positions in any stock mentioned. The fund did not own shares of Intel as of the end of September. For a full list of the stocks in the fund as of the end of the most recent quarter, 
see the fund's portfolio here
. 
ABOUT TECHBIZ
Start investing in technology companies with help from financial writers and experts who know the industry best. Learn what to look for in a technology company to make the right investment decisions.