Facebook tries to soothe advertisers' frayed nerves
But saying that clicks don't matter won't be an easy sell.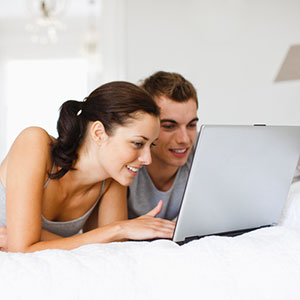 Facebook
(
FB
), whose shares have slumped more than 40% this year, needs to convince companies that it's worth the money to advertise on its site -- or else it will never recover from what many analysts consider to be the worst IPO in history. 
The pioneering social network's latest effort to address this vexing challenge is to change the subject.

According to Reuters
, the company is trying to convince advertisers that "clicks" are not the only way to measure the effectiveness of advertisements. The reason Facebook is making this argument is that "fewer than 1% of in-store sales tied to brand advertising campaigns on Facebook come from people who clicked on an ad," the news service says. 
Facebook, along with its partner Datalogix, can now give marketers data on sales generated from advertisements on the social network, which would enable them to target their messages more effectively.

Whether that's enough to win over skeptical advertisers remains to be seen. Clicks matter to brand advertisers, which often ask consumers to take actions such as view a video or to tweet or "like" something on Facebook. This helps them determine the effectiveness of their ads. Moreover, it may not be easy to tie sales to specific advertisements. Privacy activists are also not happy about the new tools Facebook is working on with Datalogix.

Facebook's argument about clicks is similar to claims networks make about TV ratings. Shows such as "30 Rock" may not attract huge audiences, but their viewers are educated and well-heeled, which should make them attractive to advertisers. But ratings do matter. Marketers aren't interested in supporting shows whose audiences are dwindling, because fewer people will see their messages.

Clicks may not be the only way to measure an online ad's effectiveness, but they certainly are an important one. Advertisers won't simply "forget" about them unless Facebook can make a more convincing case than it has already.

Jonathan Berr does not own shares of the listed stocks. Follow him on Twitter@jdberr.


 


ABOUT TECHBIZ
Start investing in technology companies with help from financial writers and experts who know the industry best. Learn what to look for in a technology company to make the right investment decisions.