Wall Street cheers Google, IBM results
Google and Big Blue see shares rise more than 4% as earnings are better than expected. IBM sees a solid 2013 as well. Apple recovers from an early decline. It reports results after Wednesday's close.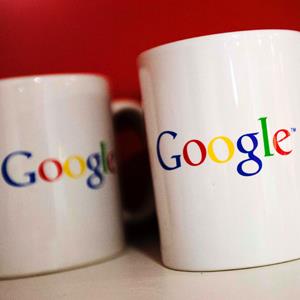 Updated: 5:50 p.m. ET

Google
(
GOOG
) shares were jumping after hours as fourth-quarter earnings easily beat Wall Street estimates.
IBM
(
IBM
) shares were also solidly higher thanks to
better-than-expected​
earnings and stronger guidance.
The results will probably give stocks a boost on Wednesday.
Google was up 4.8% to $736.92 in after-hours trading after slipping $1.64 to $702.87 in regular trading.
The company reported earnings of $10.65 a share after adjustments, up 12.1% from  $9.50 a share a year ago. The adjustments were non-cash charges to account for restructuring in its Motorola business.
Revenue, net of payments to advertising partners, was $11.34 billion, up 34% from a year ago. But it missed estimates, largely because of its Motorola handset business.
Still, investors were happy with growth in paid clicks, a key revenue and profit driver. It was up 24% overall, although cost per click was down 6% from a year ago and 2% from the third quarter.
IBM, meanwhile, was up 4% to $204 after hours. The shares had risen $1.61 to $196.08 in regular trading.
IBM earned $5.39 a shares, up 11% from a year ago. Revenue of $29.3 billion was down  slightly but flat when adjusted for currency changes.
Big Blue expects $15.53 a share in earnings for 2013, $16.70 a share in operating earnings per share. It didn't offer revenue projections.
Meanwhile,
Texas Instruments
(
TXN
) shares were down slightly to $33.24 from a regular close of $33.46. The company's fourth-quarter results beat Street estimates, but first-quarter estimates were lower than expected.
The company sees first-quarter revenue at $2.69 billion to $2.91 billion. Earnings should be 24 to 32 cents a share. The Street has been looking for $2.89 billion in revenue and earnings of 29 cents.
The company said it continues "to operate in a weak demand environment."
The big after-hours gains for
Google
(
GOOG
) shares came after they'd fallen for the fourth straight day.
Apple
(
AAPL
) finished up $4.77 to $504.77, an exception to the trend. The company reports fiscal-first quarter results after Wednesday's close. 
The
Nasdaq Composite Index
(
$COMPX
) closed up 8 points to 3,143. The
Dow Jones industrials
(
$INDU
) climbed 62 points to 13,712. The
Standard & Poor's 500 Index
(
$INX
) added 7 points to 1,493.
Microsoft
(
MSFT
) dropped 10 cents to $27.15. It reports results after Thursday's close. Sources told The Wall Street Journal that the software giant is discussing whether to join an investor group seeking to take
Dell
(
DELL
) private. The group includes Dell founder Michael Dell. Dell was up 28 cents to $13.12. (Microsoft is the publisher of MSN Money.)
Amazon
(
AMZN
) was off $1.93 to $270.19. Amazon reports fourth-quarter results on Jan. 29.
ABOUT TECHBIZ
Start investing in technology companies with help from financial writers and experts who know the industry best. Learn what to look for in a technology company to make the right investment decisions.