2 low-risk tech stocks to buy now
These picks are world-class franchises.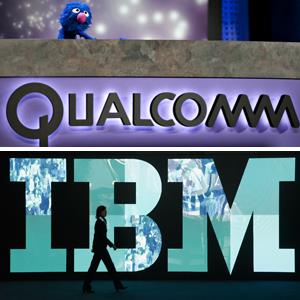 By Jeff Reeves
Trading momentum stocks and fast-moving small-cap tech stocks is a hard way to make money on Wall Street. Sure, every once in a while you might pick a big hit ... but most traders find just as many ugly trades as they do diamonds in the rough.
That's why buy-and-hold investing, while not incredibly sexy, continues to have a faithful following on Wall Street. And even if you want to take a few fliers on, say, startup tech stocks or biotech investments, there still is something to be said for a firm foundation in low-risk, long-term dividend investments.
Then, you can swing for the fences with confidence you have a safety net.
Richard Band, editor of Profitable Investing, is a huge believer in the power of buy-and-hold investing in all portfolios -- from conservative to aggressive growth. He advocates a well-balanced mix of domestic and international stocks that you add over time on pullbacks and hold for the long haul.
Two tech stocks that he calls "workhorses" in this kind of stock portfolio are tech players International Business Machines (IBM) and Qualcomm (QCOM). Here's what Richard has to say about both in his August issue of Profitable Investing:

IBM and Qualcomm rank among the world's most powerful technology franchises. QCOM, in case you don't recognize the name is a leading producer of semiconductor chips and related equipment and software for cell phones and GPS systems. Both outfits are known for farsighted management, extensive R&D and rock-solid finances. In fact, QCOM carries zero debt.
Yet, because of investors' lingering fear of obsolescence in the tech space, the stocks trade at lower price-earnings ratios than the S&P 500 -- IBM at a steep 24% discount on 2013 estimates. I expect this anomaly to erase itself within the next 18-24 months, allowing both stocks to outperform the market by a wide margin.
As a bonus, the two also crank out respectable dividends, with a long history of regular annual increases. IBM current yield: 1.9%; QCOM: 2.3%.
Richard likes both tech stocks as part of his "world-class franchises" segment of his portfolio.
Jeff Reeves is the editor of InvestorPlace.com and the author of The Frugal Investor's Guide to Finding Great Stocks. Write him at editor@investorplace​.com or follow him on Twitter via @JeffReevesIP. As of this writing, he did not own a position in any of the stocks named here.
More from InvestorPlace
ABOUT TECHBIZ
Start investing in technology companies with help from financial writers and experts who know the industry best. Learn what to look for in a technology company to make the right investment decisions.