Sony's PS4 has to create better #PlaystationMemories
The company's PlayStation consoles and handhelds have led the video-game industry's recent slump, despite Twitter users' rosy recollections.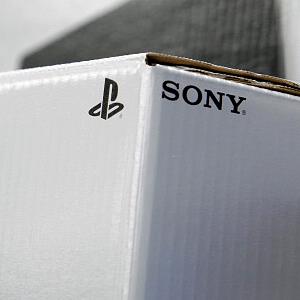 Whether it was the first time you put in a game without having to blow on a cartridge or the last time you hijacked a tank and ran over every gang member in Vice City during a dorm-room Grand Theft Auto session, Sony is relying on gamers'
#PlayStationMemories​
to push its
soon-to-be-announced​
PlayStation 4.
There's still a whole lot of time between now and June's Electronic Entertainment Expo in Los Angeles, which is why Sony (SNE) is uncorking its PlayStation 4 on Wednesday night and asking Twitter followers to get the hype machine cranking. Quite frankly, Sony could use the help.
According to video-game industry statistics site VGChartz, Sony's PlayStation 3 is likely so named because it's finishing its console's generation mired in third place worldwide. The 72.8 million consoles sold to date worldwide lags behind the 74.3 million Xbox 360 consoles Microsoft (MSFT) has sold (Microsoft owns and publishes moneyNOW, an MSN Money site) and is a shadow of the 99 million Nintendo Wii consoles sold since the mid-2000s. Sony's gaming division's revenue declined 15% year over year, and the division itself has been plagued with problems since its online PlayStation Network was breached and went offline for a bit in 2011.
In the U.S., it's a far worse picture. Last year, the company sold fewer than 1.2 million versions of its new PlayStation Vita handheld console. Sure, it has lots of competition from smartphones with cheaper games and a lower buy-in price than the Vita's $250 starter console, but Nintendo still managed to more than triple that effort by selling 3.7 million 3DS handheld consoles during the same span. The Vita was even outsold by Nintendo's years-old original DS handheld, which moved 1.9 million consoles last year.
It's been a long time since Sony turned the video-game industry on its head with the original PlayStation in 1995 and rose to dominance with the PlayStation 2 console in 2000. Though Sony has lowered projections for handheld sales from 16 million units to 10 million, its competitors at Nintendo sustained huge losses last year and lowered projections for both the 3DS and its new Wii U in 2013. The Wii U just broke 1 million sales in the U.S. and is still being outsold here by the older, cheaper Wii.
The folks at Fortune are already calling for the PlayStation 4 to learn from the previous console mistakes and incorporate more streaming and the Vita either as a secondary screen or a controller. In an industry where sales have already declined 22% since 2011 and smartphones and tablets are eating consoles alive, gamers' #PlaystationMemories​ of the first time they beat the Tyrant in Resident Evil may remain just that: memories of a time that no longer exists.
DATA PROVIDERS
Copyright © 2014 Microsoft. All rights reserved.
Fundamental company data and historical chart data provided by Morningstar Inc. Real-time index quotes and delayed quotes supplied by Morningstar Inc. Quotes delayed by up to 15 minutes, except where indicated otherwise. Fund summary, fund performance and dividend data provided by Morningstar Inc. Analyst recommendations provided by Zacks Investment Research. StockScouter data provided by Verus Analytics. IPO data provided by Hoover's Inc. Index membership data provided by Morningstar Inc.
ABOUT TECHBIZ
Start investing in technology companies with help from financial writers and experts who know the industry best. Learn what to look for in a technology company to make the right investment decisions.