10 companies Apple bought in 2013
The iPhone maker may not have made any blockbuster deals, but it has been quietly scooping up startups throughout the year that could help improve its products.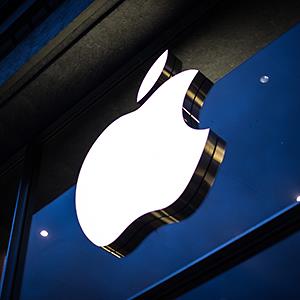 By Tim Parker

One of the big M&A stories of the week is Apple's (AAPL) acquisition of social media analytics startup Topsy. That represents the 10th company Apple has purchased this year.
Here's a brief rundown of each:
WiFiSLAM (March 23)
The Wall Street Journal reported that Apple purchased WiFiSLAM for $20 million. The small startup developed technology that allows mobile apps to pinpoint a person's location based on a Wi-Fi signal. The most notable use is in retail stores where deals and other information are pushed to a person's mobile device based on where they are in the store.

Locationary (July 19)
Apple purchased this Canadian startup in July for an undisclosed amount, likely in an effort to shore up some of the shortcomings of its mapping app. Think of Locationary as the Wikipedia of mapping apps. It uses crowdsourcing as a way to provide real-time information while working with maps.
HotStop.com (July 19)
Continuing its push to improve its mapping app, Apple purchased HotStop for an undisclosed amount. The small company helps users in 500 cities find the fastest way to a location by foot, bike, subway or car.
Passif Semiconductor (Aug. 1)
This acquisition for an undisclosed amount didn't make headlines, but the most likely motive behind the purchase certainly has: The company's Bluetooth 4.0 LE technology would be useful in an iWatch, if Apple is indeed developing one.
Matcha (Aug. 13)
Matcha.tv was an iOS app that gave users a comprehensive listing of everything available to watch on TV, including options from cable providers, streaming network services like Netflix (NFLX) and Amazon (AMZN) Prime, and digital video stores. This could augment its Apple TV.
Embark (Aug. 22)
Another company that will bolster its mapping app, Embark was a startup that built free transit apps helping people navigate a city's public transportation system. The purchase price was undisclosed.
AlgoTrim (Aug. 28)
Apple purchased Swedish startup AlgoTrim in August, according to TechCrunch. The firm made technology that allowed data to be compressed and transmitted faster and more efficiently. Apple could use its technology to deliver movies and other media faster and at a higher quality.
Cue (Oct. 3)
With a price tag of $50 million, Cue was purchased likely with the intent of enhancing how Apple devices catalog and deliver social data and other important information. Think of Cue like a personal assistant.
PrimeSense (Nov. 24)
Apple purchased Israeli startup PrimeSense for $360 million, its biggest buy of the year. PrimeSense was best known for the motion-sensing technology it developed that is now in the Microsoft (MSFT) Kinect product. (Microsoft owns and publishes MSN Money.)

Topsy (Dec. 2)
Apple purchased Topsy this week for $200 million. The company is one of the few with complete access to Twitter's (TWTR) complete database back to 2006. Apple will likely use this as a way to offer real-time suggestions on iTunes and allow Siri to provide more current information based on trending social data.
At the time of this writing, Tim Parker was long Apple.
Read more from Benzinga:
DATA PROVIDERS
Copyright © 2014 Microsoft. All rights reserved.
Fundamental company data and historical chart data provided by Morningstar Inc. Real-time index quotes and delayed quotes supplied by Morningstar Inc. Quotes delayed by up to 15 minutes, except where indicated otherwise. Fund summary, fund performance and dividend data provided by Morningstar Inc. Analyst recommendations provided by Zacks Investment Research. StockScouter data provided by Verus Analytics. IPO data provided by Hoover's Inc. Index membership data provided by Morningstar Inc.
ABOUT TECHBIZ
Start investing in technology companies with help from financial writers and experts who know the industry best. Learn what to look for in a technology company to make the right investment decisions.