2 years after its IPO, Groupon has yet to turn a profit
The daily deals company still hasn't figured out how to make a buck for anyone but its founders and early investors.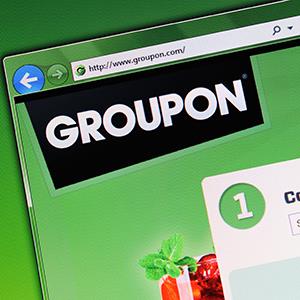 By Joan Lappin,
Forbes contributor
It's hard to believe that two years after its IPO, Groupon (GRPN) is still trying to find a formula for revenue growth and, more importantly, profit.

New CEO and founder Eric Lefkovsky admitted in the third-quarter call on Nov. 7 that sending out Groupons via email is a business that continues to diminish in appeal to those who receive them. The majority seem to view the emails as the spam that they are. So it is not surprising that fewer and fewer folks are even bothering to open them.

Business Week points out that restrictions Google (GOOG) Gmail has put into effect are not helping Groupon or other enterprises trying to earn a buck -- or in Groupon's case, even a penny -- by exploiting your email address.
What Groupon has done well along the way, and mostly long before it ever went public, was to make pots of money for its founders and early investors. The first major warning that this company had a flawed business plan was that in its early rounds of money raising, the bulk of the money went not to the company's coffers but rather to the original investors. That's why its IPO was so vital to keeping Groupon away from bankruptcy.  

Those early investors saw a bigger fool coming along to cash them out so they took the money and continue to laugh all the way to the bank. While one brokerage firm has an $18 price target at this time for Groupon, others have issued valuations in single digits, below the current price. One director -- who surely has a better sense of what's going on than outside investors do -- sold 500,000 shares just days before the earnings release for $9.33 a share. His personal determination of when to sell would surely seem to validate those lower estimates.
Move up http://i.forbesimg.c​om t Move down
Essentially, Groupon remains an enterprise in search of a way to make its first dollar of real profits for its public shareholders. Its original business model was easily replicated and many others such as local newspapers from coast to coast went into the daily deal business. On balance, merchants learned that half-off coupons didn't really enhance their business longer term by bringing them sticky new customers.

Two years on we also know that Groupons were pretty much a fad, lacking "legs" -- as Variety used to describe movies with staying power after their initial release. In the movie business, a huge national release is often tied to a big national ad campaign to ensure a bad film gets seen by plenty of people before it can be overtaken by word of mouth.

Yes, Groupon has tripled from its low but it remains at half its IPO price of $20 and only a third of the price it reached "the morning after" its public offering when it traded for a nanosecond at $31. Pity the poor fools who rushed into that breach thinking they were getting a bargain.
In the latest iteration of Internet IPO mania, Twitter (TWTR) doubled on its first day. Goldman Sachs (GS) appears determined to support the stock in its first few weeks of trading to avert a repeat of the Groupon and Facebook (FB) IPO fiascoes.

Facebook has a strong business proposition and even stronger management which, so far, Groupon seems to lack. The initial knock on Facebook was that it wasn't adequately in the mobile space. That problem has been overcome, and after its initial embarrassment to all involved, the stock has recovered nicely. Groupon has not.
As for Twitter, it is just the latest unprofitable Internet wonder that went public in a frenzied IPO that valued the company among the most esteemed enterprises in America. I personally like and use the Twitter product and find it to have value.   That said, a plan to monetize succinct 140 character pithy comments and observations people wish to share with both friends and strangers is yet to come. I don't much like the intrusion of paid tweets in between the real postings of those I follow on my Twitter page. However, they haven't yet breached the barrier at which I will decamp and stop using Twitter.

As a value growth investor, I find there is no value in Twitter at its current price, especially since we don't know if two years on it will have succeeded in turning a profit any more than Groupon has.
I'm equally puzzled at a valuation analysis that indicates anything good is truly happening at Groupon to justify a double-digit price. In the retail world of Amazon (AMZN), a powerful innovator that also never seems to earn much of a profit, Groupon has still yet to show it can make money selling discount merchandise to its list of customers. It entered that business last year when the initial game plan of offering e-commerce deals seemed to be fizzling. Yes, it generates revenue. However, there is still not much to speak about in the way of profits.
Lappin, Gramercy Capital and its customers do not own any stocks mentioned in this article.
More from Forbes
DATA PROVIDERS
Copyright © 2014 Microsoft. All rights reserved.
Fundamental company data and historical chart data provided by Morningstar Inc. Real-time index quotes and delayed quotes supplied by Morningstar Inc. Quotes delayed by up to 15 minutes, except where indicated otherwise. Fund summary, fund performance and dividend data provided by Morningstar Inc. Analyst recommendations provided by Zacks Investment Research. StockScouter data provided by Verus Analytics. IPO data provided by Hoover's Inc. Index membership data provided by Morningstar Inc.
ABOUT TECHBIZ
Start investing in technology companies with help from financial writers and experts who know the industry best. Learn what to look for in a technology company to make the right investment decisions.