3 top tech stocks for 2014
Apple, eBay and Angie's List will lead the way in their respective niches of mobile, e-commerce and local technology, says one analyst.

By Bruno J. Navarro, CNBC.com
The best stocks for 2014 are leaders in strong sectors, Piper Jaffray analyst Gene Munster said Friday.

"It's pretty straightforward: Pick the themes, then pick the winners within the themes," he said. On CNBC's "Halftime Report," Munster identified three areas of technology that he believed would do well next year: mobile, e-commerce and local.
"We think Apple's (AAPL) a great play for mobile in 2014," he said.

Munster said that China Mobile's recent deal to carry Apple products should add about 5 percent to Wall Street earnings estimates for the March quarter.

He also said that Apple has generally introduced new product categories every three years. "If there's a three-year window to own it, now's the time to own it," he said.

Munster also said that an Apple TV was still in the works.
"We've been dead wrong on the timing of this," he said. "We still believe that Apple is working on a TV based on what some of the company's comments are about new product categories and some other work we've done on the supply chain. We continue to believe that that's going to happen in 2014."

The would-be Apple TV has yet to show up in the stock's valuation, Munster added.
"Investors don't care about it," he said. "They're not giving any valuation to Apple, and ultimately a lot of people watch a lot of TV, and Apple's got an opportunity to reinvent that part of their lives."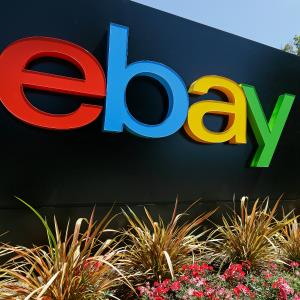 Munster also like the e-commerce space.

"You just can't bet against this trend," he said. "About 10 percent of what is bought is bought online in the U.S., and eBay (EBAY) is kind of the poor man's version of Amazon (AMZN)."

Munster's top pick in the space was eBay because of its online payment business PayPal.

"Your phone is going to become your wallet, and eBay has a great shot at becoming one of the key players within that," he said.

Lastly, Munster said that he liked Angie's List (ANGI) as the top play on local goods and services.

"There's a lot of friction when you buy local," he said of the website that gathers customers' reviews of local services, such as plumbers, electricians and babysitters.

"Highly controversial, but we think that they're going to do a good job re-accelerating some of their revenue growth in 2014," he said.

Piper Jaffray holds long positions in Apple, eBay and Angie's List. Munster personally has no positions in those stocks.

More from CNBC:
ABOUT TECHBIZ
Start investing in technology companies with help from financial writers and experts who know the industry best. Learn what to look for in a technology company to make the right investment decisions.