After JD.com's warm-up, bring on the Alibaba IPO
If Thursday's successful US market debut for JD.com was the undercard, it bodes well for the main event, as the emperor of Chinese commerce prepares to go public.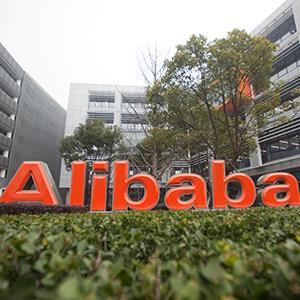 By Carol Kopp, Minyanville
It had been dismissed by some as a mere warm-up act for its bigger rival Alibaba Group, but the Chinese online retailer JD.com (JD) got a sweet welcome to America on Thursday, closing at $20.90 on the Nasdaq ($COMPX), a 10 percent pop above its initial public offering price.
 


The performance of the company's American Depository Shares was better than expected, especially in the cautious current environment for Internet IPOs.
 
That is being seen as positive news for the upcoming Alibaba IPO. The company has filed its registration paperwork with the Federal Trade Commission, and though no date has been set, the guesstimate based on the length of the review process places the opening date in early August at earliest.
If the scope of the two companies is different, JD.com and Alibaba Group have in common the challenges and opportunities of China.
 
JD.com is not as familiar a name in the US as Alibaba Group, even to those investors who dabble in China stocks. But according to its filing, JD.com is China's largest online direct sales business. Its revenue rose 68 percent in 2013, to the equivalent of $11.5 billion. That's several times the growth rate of Amazon.com (AMZN).
 
And, at least for the moment, JD.com is worth about $28 billion, more than LinkedIn (LNKD) or Twitter (TWTR).
 
Founded in 1998, JD.com is China's answer to Amazon, warehousing and selling everything from flat-panel televisions to Mexican avocados directly to consumers.
 
It sold $20.7 billion worth of goods last year but, again like Amazon, it has ploughed all the profits back into the business, expanding and streamlining its door-to-door delivery operations.

JD.com has reported net losses for the past five years.
 
CEO Richard Liu, 41, who became a billionaire this week, controls more than 80 percent of the stock of the company -- a red flag for many investors but hardly an unfamiliar one in the Internet business. CEO Mark Zuckerberg owns only 20 percent of Facebook (FB) stock, but his shares have 10 times the voting power, effectively giving him the final word on any issue.

By contrast, Alibaba.com is inevitably described as Amazon,
eBay
(
EBAY
), and
Google
(
GOOG
) rolled into one, and that's a pretty accurate summary.  
Like eBay, Alibaba created a platform for sellers, and makes most of its money on advertising and sales commissions from the vast array of small businesses that use it to reach consumers. It claims that sales from its consumer shopping sites total more than eBay and Amazon combined.  
But the Alibaba Group is much broader than its consumer shopping sites. It owns AliPay, China's biggest online payments system. It offers cloud computing services. It runs
business-to-business​
sales portals. Recently, it moved aggressively into Internet search as well.  
Both have established themselves in the fast-growing and sophisticated big cities of China. Now, both are trawling for future growth in the vast interior, where the logistics are a nightmare and the red tape is legendary.  
We're not talking about farmers here. China has about 160 cities with populations above a million. (Quartz.com has an
in-depth analysis
of the difficulties both companies face in reaching out to the hinterlands.)  
Even if China's economic growth is slowing, both companies have a long road ahead. About 50 percent of Chinese consumers are not on the Internet yet.  
Filing an IPO in New York is becoming something of a rite of passage among Chinese Internet companies. So far this  year, they have included the micro-blogging service
Weibo
(
WB
), real estate broker
Leju Holdings
(
LEJU
), and travel agency
Tuniu Corp
(
TOUR
).
More from Minyanville
DATA PROVIDERS
Copyright © 2014 Microsoft. All rights reserved.
Fundamental company data and historical chart data provided by Morningstar Inc. Real-time index quotes and delayed quotes supplied by Morningstar Inc. Quotes delayed by up to 15 minutes, except where indicated otherwise. Fund summary, fund performance and dividend data provided by Morningstar Inc. Analyst recommendations provided by Zacks Investment Research. StockScouter data provided by Verus Analytics. IPO data provided by Hoover's Inc. Index membership data provided by Morningstar Inc.
ABOUT TECHBIZ
Start investing in technology companies with help from financial writers and experts who know the industry best. Learn what to look for in a technology company to make the right investment decisions.