Apple poaches high-priced Burberry CEO
Judging by her performance at the luxury fashion retailer, Angela Ahrendts is worth the fortune that Apple is probably paying her.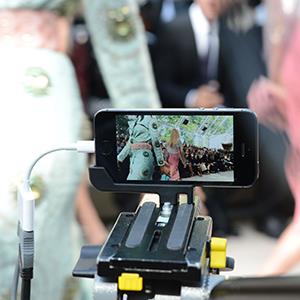 On Tuesday
Apple
(
AAPL
) poached
Burberry
(
BURBY
) CEO Angela Ahrendts from the luxury fashion retailer. This is the third recent fashion industry hire for the Cupertino, Calif., tech giant, and one that might cost quite a lot of dough -- in fact, she might cost even more than CEO Tim Cook.
Apple hired Ahrendts as the senior vice president of retail and online stores, starting in the spring. Ahrendts was the highest-paid boss on London's
FTSE 100
(
UKX
), hauling in 16.9 million pounds ($26.93 million) in 2012. This year, according to the Independent, she received 6.8 million pounds ($10.84 million) before long-term incentives were factored in.
Assuming that Apple will at least match her current compensation -- which it probably will, since she is stepping down from a CEO role -- Ahrendts might earn more than Apple CEO Tim Cook. Cook made $4.17 million in 2012. Of course, we won't know his compensation package details for months. It could be vastly different since he brought home an eye-popping $376 million in 2011.

What did Ahrendts do to become one of the richest women in Britain? In 1989, when she was just 29, Ahrendts was already president of Donna Karan International. In 1998, she joined the board at Liz Claiborne. She was hired to replace another American woman as CEO in 2006 when Burberry was floundering.

During her tenure at the company, sales tripled and the share price nearly quadrupled. She pioneered Internet marketing for Burberry, introducing streaming fashion shows and allowing customers to order products from those events.
As The Verge points out, she is the second high-profile fashion hire at Apple this year. In July, Apple poached Paul Deneve, CEO and President of Yves Saint-Laurent, who is credited with engineering the brand's retail expansion. Deneve, who worked in sales and marketing for Apple in the 1990s, is now Apple's VP of "special projects." The tech giant also brought on a Levi Strauss & Co executive, Enrique Atienza, to supervise the U.S. retail operations.
Three is a trend. Clearly, since the summer, Apple has been stuffing itself with fashion retail veterans. Why? Apple has a lot in common with luxury brands. It may come out with industry-leading hardware, but it's also an aspirational brand. This is why iPhone buyers don't want to be seen with the cheaper handset, as we saw yesterday. 
Apple is already light years ahead of the competition in retail. In 2012, Apple stores generated $6,050 in sales per square foot -- more than double the next ranked company,
Tiffany & Co.
(
TIF
). Apple retail stores are largely credited with making Macs familiar to the masses, but Apple competitors aren't following this strategy:
Microsoft
(
MSFT
), for example, has fewer than 100 owned retail stores. (Microsoft owns and publishes MSN Money.)
And as much as Apple accuses
Samsung
(
SSNLF
) of copying its designs, the Korean conglomerate never followed Apple into retail. Samsung, which sells far more handsets than Apple but takes a smaller share of global smartphone profits, only has a few
Best Buy
(
BBY
) locations featuring a Samsung "store within a store."
One can only speculate as to why Apple is poaching high-profile fashion geniuses, but one "theory" in the rumor mill is that the tech giant will use their expertise to market and sell
wearables
, like the fabled iWatch that people have been talking about for years.
More from Minyanville:
ABOUT TECHBIZ
Start investing in technology companies with help from financial writers and experts who know the industry best. Learn what to look for in a technology company to make the right investment decisions.